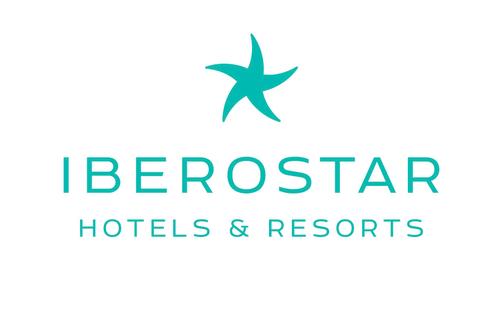 Iberostar gluten free? With destinations in Europe, America and Africa, you have more than enough choice for a hotel where they know how to serve gluten-free food. They are spread across three continents with over 120 hotels in 16 different countries. Since 1986 they have been able to fill over 70,000 beds time and time again.
They are originally a Spanish hotel chain though. This obviously means that you will find the largest selection there. They are all 4-star or 5-star hotels. Furthermore, you will find a hotel of your choice for everyone! Think of spa & wellness, all inclusive or especially for children.
According to Iberostar, every hotel within their offer can take into account gluten-free dietary needs. It is more than enough to pass it on to the reception and they will make sure the kitchen is informed. No fuss and nice and easy!
all our hotels are ready to please customers with different diet plans or allergies. It is enough to inform our collegues at the reception so that the kitchen can be informed and act accordingly.
Why choose Iberostar hotels?
Iberostar hotels & resorts try to distinguish themselves on 4 points. Location, their cuisine, their service and responsible tourism.
Iberostar gluten free locations
Worldwide, there are more than 120 Iberostar hotels in the most extraordinary places. You will always find one of their hotels by the sea, in the heart of a bustling city or amidst the most extraordinary architecture.
Iberostar gluten free
The hotels' cuisine, gluten-free or otherwise, combines traditions with new concepts based on special, pure and responsible ingredients. They try to be as innovative as possible, but also take into account healthy meals and the best dining experience. As mentioned earlier, gluten-free food is also no problem at these hotels!
Service
They claim that almost half of their customers always come back for a second stay more than once. According to them, this is due to their excellent service. Want to know if this is really true? Then book a hotel and find out for yourself!
Responsible tourism
In our opinion, this is their most important value. Their commitment to a sustainable future where they try to do their part. To ensure and promote sustainability they participate in the "Wave of Change" movement. In doing so, they have three initiatives. Minimizing the use of plastic, responsible consumption of fish & shellfish and promoting the health of the seas and oceans.
Where can you find them?
In Europe you can find iberostar gluten free in the following destinations:
Bulgaria
Greece
Hungary
Italy
Montenegro
Portugal
Spain

In America you can find Iberostar Hotels in the following destinations:
United States
Cuba
The Dominican Republic
Jamaica
Mexico

In Africa you will find Iberostar Hotels in the following destinations:
Cape Verdi
Morocco
Tunisia
| Hotel | Where to book | Star Rating | Location |
| --- | --- | --- | --- |
| Iberostar Creta Marine | Booking.com | 5 | Greece |
| Iberostar Creta Panorama & Mare | Booking.com | 4 | Greece |
Haven't found the ideal gluten-free vacation yet? Then feel free to look further!