Your gluten-free travel guide
Find The Best Gluten-Free Travel Destinations
Gluten Free Travel
Looking for a place to find your gluten-free vacation? I'm happy to help and I'm happy to think along! With Glutenfreebooking.com I try to gather as much information as possible about vacation destinations or accommodations abroad that are suitable for everyone with gluten intolerance. Your personal gluten-free guide!
In addition, I also share my own experiences abroad so that you can inform yourself well in advance and orientate yourself to find the ideal gluten-free vacation. In this way, I try to help you to go on a gluten-free vacation with a good and confident feeling. The perfect gluten-free travel guide for celiac travel!
Want to stay up to date with the best gluten-free travel tips? Sign up for our newsletter!
Most popular Destinations & Hotels
Gluten-free travel and living
I know very well how exciting it was for me to find and search for a vacation after my diagnosis. The worst scenarios haunted my mind. The fear of being sick from cross-contamination for half the vacation was very real. In addition to getting sick, I also wondered if I could eat well at all or be stuck with dry rice and a salad. Fortunately, I have been able to book many gluten-free vacations that were more than successful and also highly recommended. To be completely prepared for a vacation, I have written a simple checklist. A few simple steps and tips to help you book your gluten-free vacation without any worries!
We started as a small gluten-free travel blog and have slowly grown into a gluten-free travel site. You will find the best gluten-free hotspots and eating gluten-free while traveling won't be a problem anymore.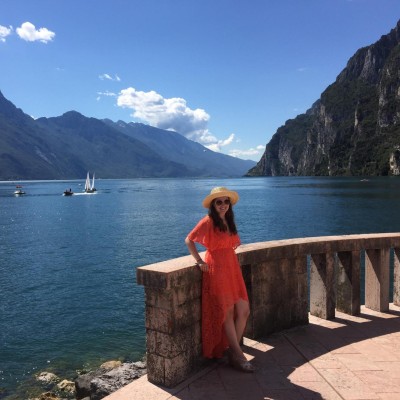 ---
Gluten-free travel and living
By sharing my personal experiences of my gluten-free travel and living, I hope to give you a good idea of which countries and cities are best for you. I try to collect my experiences per country and city with as much information, photos, and addresses of restaurants, hotels, or campsites. Hopefully, this will make the process easier for many readers to decide on booking a gluten-free vacation.
Because I have not been everywhere, I cannot share personal experiences of all countries and cities. However, I can share submitted experiences and information that I have collected myself so that you don't have to go through the entire internet to be well informed. There is often something to find everywhere, but if you want to know something specific about a foreign country it can be difficult. Not all foreign websites are equally clear. I try to avoid this by informing you as much as possible.
Gluten-free all inclusive vacations
The ultimate lazy vacation. That's what an all inclusive vacation is all about. You don't want to worry about anything, you don't want to take anything into account, you just want to relax and above all eat well (far too much)! As I mentioned earlier, it is easy to find a gluten-free hotel where you can book an gluten-free all-inclusive holiday. The most important thing is to find a vacation destination that suits you. On my blog "gluten-free all inclusive vacations" I describe some countries and cities that I have had very good experiences with. Curious? Then read on and find your gluten-free all-inclusive vacation!
Gluten-free hotel
When I heard my diagnosis of Celiac Disease the first thing I thought was "that's not going to be a hotel vacation for me". I immediately thought back to all the hotel vacations I've had and saw the buffet that was generally anything but gluten-free. Fortunately, I was sorely mistaken and found out that a gluten-free hotel is quite easy to find. In fact, in a country like Spain, the supply of gluten-free hotels turned out to be overwhelming. Good news, then. This also applies to other countries. The chances are slim that you'll come across a huge gluten-free buffet, but at least you can book a hotel stay without worrying about the food. No need to worry, after all, that's what a vacation is all about! Curious about gluten-free hotels? Check out the hotel overview. I try to update and add to this as often as possible.
Gluten-free camping
In principle, it is not difficult to find a gluten-free campsite since you largely provide your own food there. Unless you're someone like me who only cooks two or three meals during a three-week camping vacation and eats out the rest 😀
Therefore a campsite must have a restaurant that can serve gluten-free or a store where gluten-free products can be purchased. In general, if you contact the campsite in advance, it seems that nine times out of ten something can be arranged. Therefore, do not be too influenced by the gluten-free section but look for a campsite that you would like to go to. Then contact them to check how they deal with gluten-free dietary requirements. I also wrote something briefly about gluten-free campsites.
---
Why choose Glutenfreebooking.com?
We are the only ones to offer a complete overview of all gluten-free vacations both at home and abroad. Gluten-free vacations, gluten-free hotels & much more!
100% Gluten-Free
Carefree Gluten-Free Travel
Find & Book the best gluten-free hotels
Enjoying food while traveling
100% Gluten-Free
Find 100% Gluten-Free Destinations, Hotels, B&B's, Resorts, Campingsites and many more places!
Carefree Gluten-Free Travel
We'll try and make every trip, holiday or vacation one that is Gluten-Free & 100% Carefree.
Gluten-Free accommodations
Find the best Hotels, Resorts, B&B's & Campingsites that are Gluten-Free.
Enjoy food while traveling
Discover what foods to eat while traveling Gluten-Free Abroad.
---
Read our latest blogs
---
Find your favorite gluten-free hotel!