By far the most popular type of vacation is the "gluten free all inclusive". Because who wouldn't want that? A vacation where you can practically leave your wallet at home. In an all inclusive holiday you do not want to look back. Everything is taken care of! Including gluten-free food.
Why do so many people choose to go to an all inclusive gluten free resorts?
Complete care and gluten-free enjoyment
Delicious (unlimited) food all day long
Affordable to very luxurious: something for everyone
You don't have to worry about anything…
Would you like to book an all-inclusive holiday?
Finding the best gluten-free all inclusive resorts
Almost all of the questions that we receive on our website relate to finding a suitable celiac friendly all inclusive resorts. We are happy to help you with this. We have a selection of hotels where there are various possibilities with regard to gluten-free food. Also in an all inclusive form. Not all hotels will be the same. Per destination this will also vary a lot. We have done extensive research and had intensive contact with various hotels and vacation providers so that we are sure that the hotels mentioned can meet our dietary needs.
*We always advise you to contact the hotel or vacation provider in advance. This way a hotel can prepare itself and you won't get any surprises.
Where should I go?
Of course, the most important thing is to first determine where you want to go. It always starts with a suitable vacation destination. To get you started, we have listed the top five gluten-free all-inclusive destinations (in our opinion):
The Spanish ¨main land¨
The Canary Islands
Italy
Greece
Turkey
Croatie
And many more!
gluten free all inclusive resorts europe
Canary islands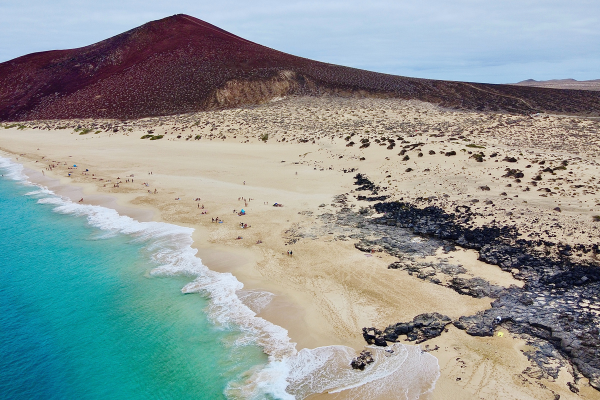 Resorts Canary Islands
Discover the best gluten-free hotels in the Canary Islands. We've picked them all out for you. Curious? Take a look!
Find Gluten-Free Hotels!
I should mention that Turkey is more difficult in terms of gluten-free food though. There are mixed experiences, but fortunately you can still find hotels that can take it into account. Given the huge demand for all inclusive vacations in Turkey, it certainly deserves a place in the top 5.
Do you really want to be assured of a good gluten free all inclusive vacation where you really have a lot of choice from the buffet? Based on our own experiences and those of our visitors, Spain is always a good choice. However, do not necessarily let this influence you. The other options also offer everything you need for a great gluten-free vacation!
Find a gluten-free all inclusive vacation?
Still not quite sure where to go? I've already given you a brief overview of the gluten-free options for various countries and cities. Check out "destinations" for a few personal experiences abroad. Within my category "tips" you'll find tips that I want to share with everyone or tips sent in by others. Want to get an atmospheric impression of gluten-free eating abroad? Check out my stories about Italy and Spain to get an idea of the possibilities in those two countries.
Now all you have to do is find the right destination!
The links listed below are pages where you can find hotels that indicate that they can accommodate gluten-free dietary needs. I always advise you to mention this when making a booking. If in doubt, I recommend contacting the hotel or googling experiences of other gluten-free travelers.
Gluten free all inclusive Spain
Gluten free all inclusive Italy
Gluten free all inclusive Ibiza
Gluten free all inclusive Mallorca
Gluten free all inclusive Greece
Gluten free all inclusive Crete
Gluten free all inclusive Canary Islands
Find a gluten-free hotel?
A gluten-free, all-inclusive vacation should of course include a hotel where you can eat without a care in the world. Most well-known vacation destinations have a wide range of hotels with the right expertise to serve gluten-free food. Think of Spain, Portugal, Italy or Greece. Even in our own country we are lucky that a gluten-free hotel is not a unique phenomenon. Are you curious about the range of hotels available at home and abroad? Then read on here. I always recommend contacting the hotel in advance so that no unexpected situations arise.
Booking a gluten free all inclusive vacation
What is very important is to always do your own research. I do my best to collect as much information as possible and offer it to you so you can make an informed choice. I always recommend contacting the hotel in advance so there are no surprises!
It can be quite exciting to finally make the choice of a hotel or vacation abroad. Fortunately, it is quite manageable. When I had my diagnosis of my celiac disease I thought all inclusive vacations were done. Partly because of a 2014 vacation (before my diagnosis) in Turkey. My husband and I stayed there at Hotel club paradiso in Alanya. I remember very well that there were dozens of tables with food up to the ceiling, but only a mini section was reserved for gluten free food. In addition, the section was not separate or covered and freely accessible. Almost everyone was practically hanging around it with normal bread, among other things. Thinking back, I wouldn't even dare to take a bite of the "gluten-free" section. Fortunately, gluten-free all inclusive vacations can be found. So don't be put off and do some good research.
I am happy to help and think with you of course. I try to give as much information as possible about the various vacation destinations. Think of countries, cities as specific regions. I share my own experiences and collect as much information as possible so that everything is accessible at one central point.
So keep an eye on my website or subscribe to our newsletter! We will keep this page as up-to-date as possible.
Questions or comments? Please contact me!