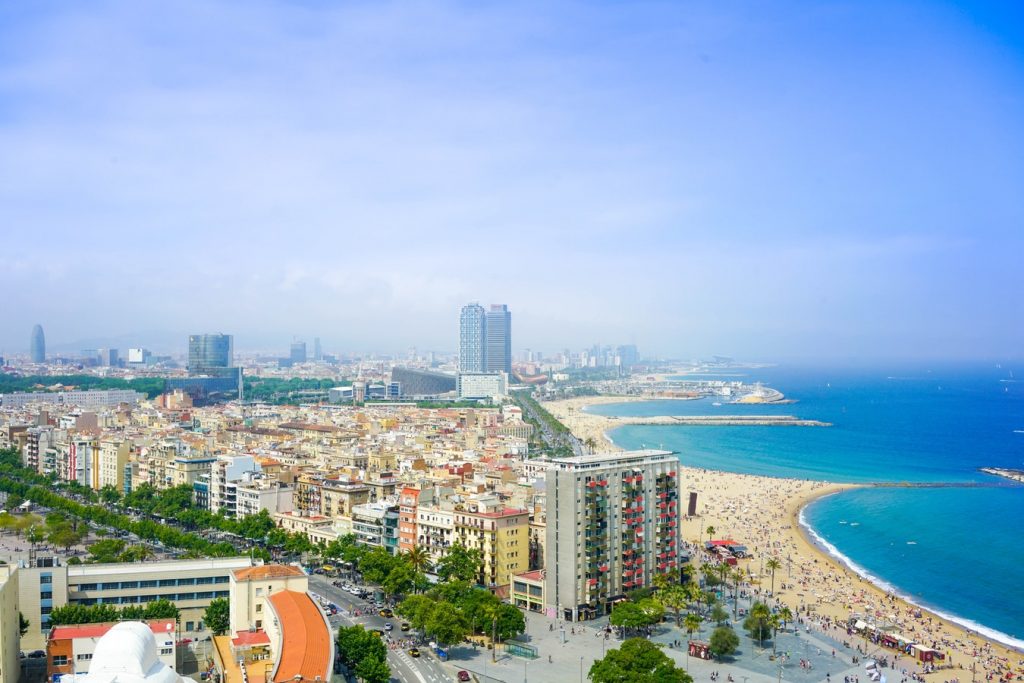 Gluten-free Barcelona? Discover the gluten-free world of this beautiful metropolis. Last summer (2017) I visited Barcelona for the second time. This time was my first time as a celiac patient. Fortunately, I had already had a little over a week on it in Spain, so by now I already knew that finding a gluten-free meal shouldn't be a problem. I had looked for all kinds of things, but I had already made my choice before I arrived in Barcelona. After all, I had to eat tapas no matter what. Fortunately, I ended up doing just that. I will tell more about that later! Below I will give a brief impression of the sights I was able to see in Barcelona. After that, I will briefly explain how the food went for me that day.
Unfortunately, I was not able to stay in Barcelona for more than a full day. Should you really intend to see a lot you will need more than one day. Nevertheless, my friend and I still had a great day. Saw many beautiful things, walked a lot and ate delicious food. Barcelona is really a beautiful city and more than worth visiting.
Gluten-free food Barcelona
Barcelona sin gluten! My boyfriend and I went easy on lunch during our day in Barcelona. McDonalds! Considering we still wanted to see a lot of things and didn't want to waste too much time we thought we'd do something nice and easy. The first thing we noticed: they speak perfect English everywhere. I was very happy with that of course. Communication is much better and it is easier for me to ask questions about food preparation.
The really good food came after we had seen enough and got really hungry. Below is a small teaser of gluten-free tapas that we really enjoyed. It is an expensive place, but well worth it. You also have plenty of "tapas shops" throughout Barcelona, but not everything looked so attractive. Here you sat deliciously and we were helped very well by a perfectly English speaking lady.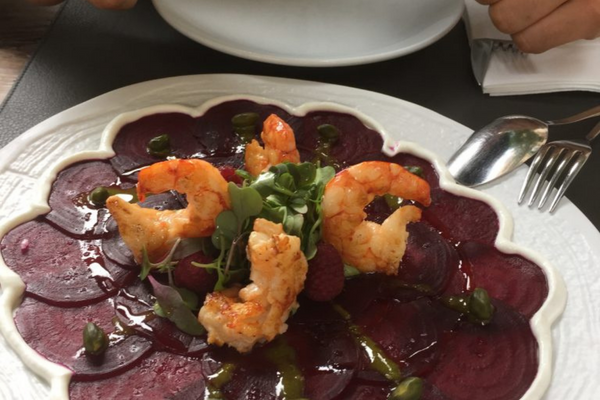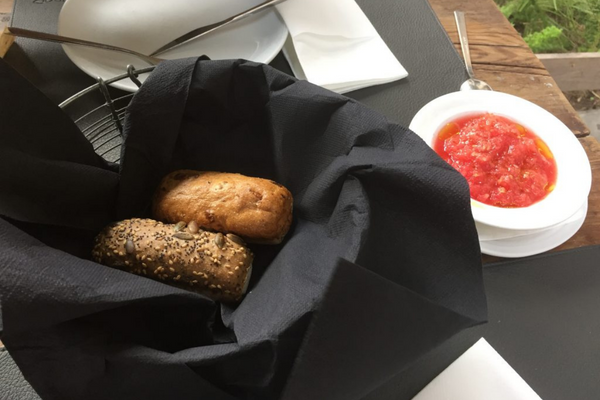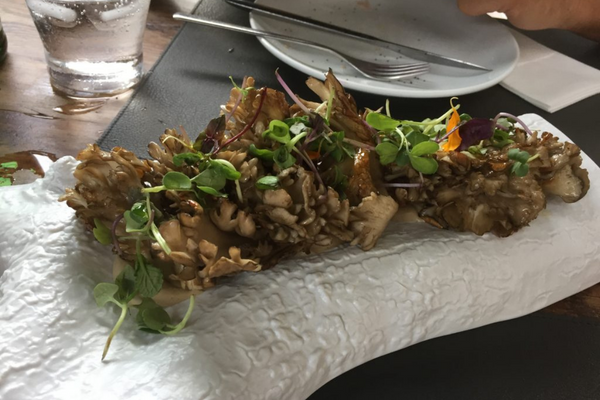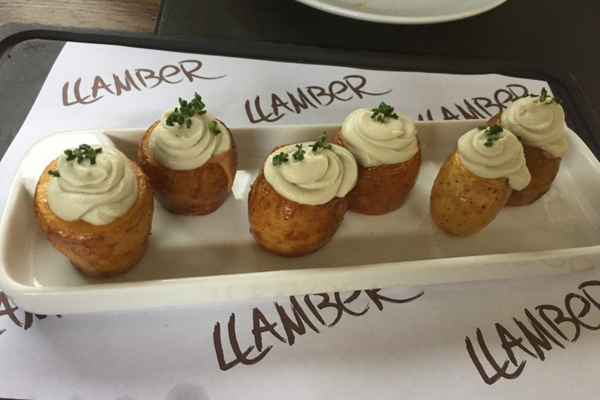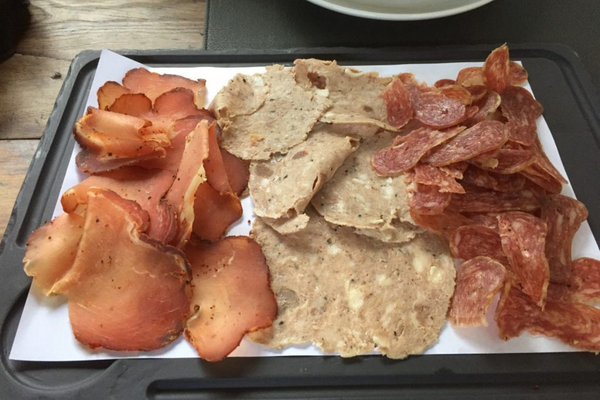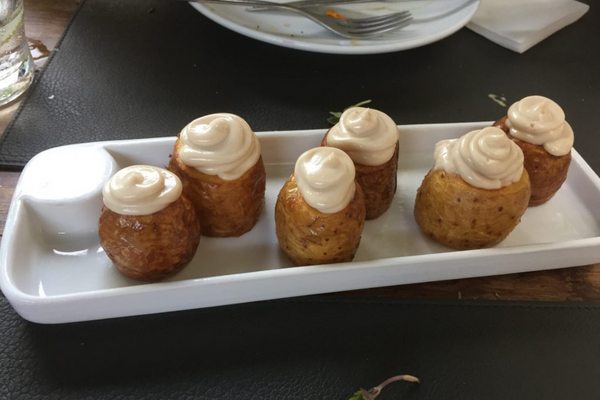 Barcelona gluten-free: full of sights
Check out below an atmospheric impression of some of the sights I had the pleasure of visiting and seeing for myself. Piece by piece breathtaking. Unfortunately, I didn't get to see everything in my short stay there. All the more reason to go back again!
Tibidaboberg / Temple Expiatori del Sagrat
The Tibidaboberg is one of the highest points in Barcelona. From the top you have a beautiful view of the entire city as you can see in the first picture below. There is also plenty to see and do. In fact, there is a kind of amusement park/fair where you have various attractions and can have a bite to eat and something to drink. At the top of the mountain, you can also see a church. The Temple Expiatori del Sagrat to be exact. It is very recognizable because of the statue of Jesus that can be seen in full view at the very top of the church.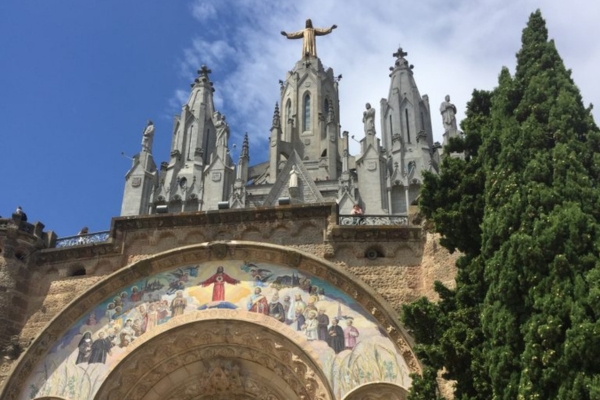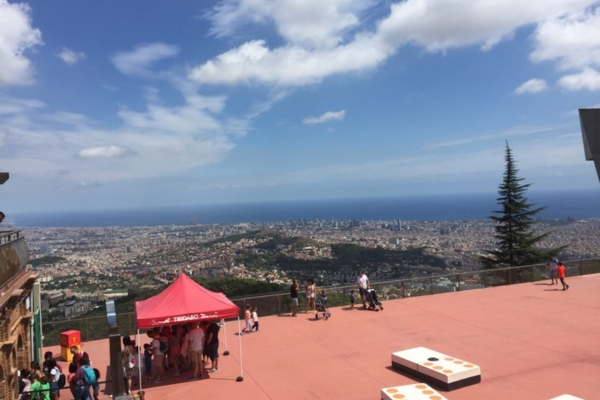 Sagrada Familia
The Sagrada Familia. Perhaps one of the most famous or even the most famous landmark in Barcelona. It is a Catholic Basilica whose construction began back in 1882. To this day, it is not yet finished. When I was in Barcelona we had picked a p + r and caught a streetcar from there. Our first stop was at the Sagrada Familia. Unfortunately, the tickets were already sold out for a few days so it was not possible for us to take a look inside unfortunately, but we were able to enjoy the outside alone. A very impressive building. As the picture below shows, we were not the only ones!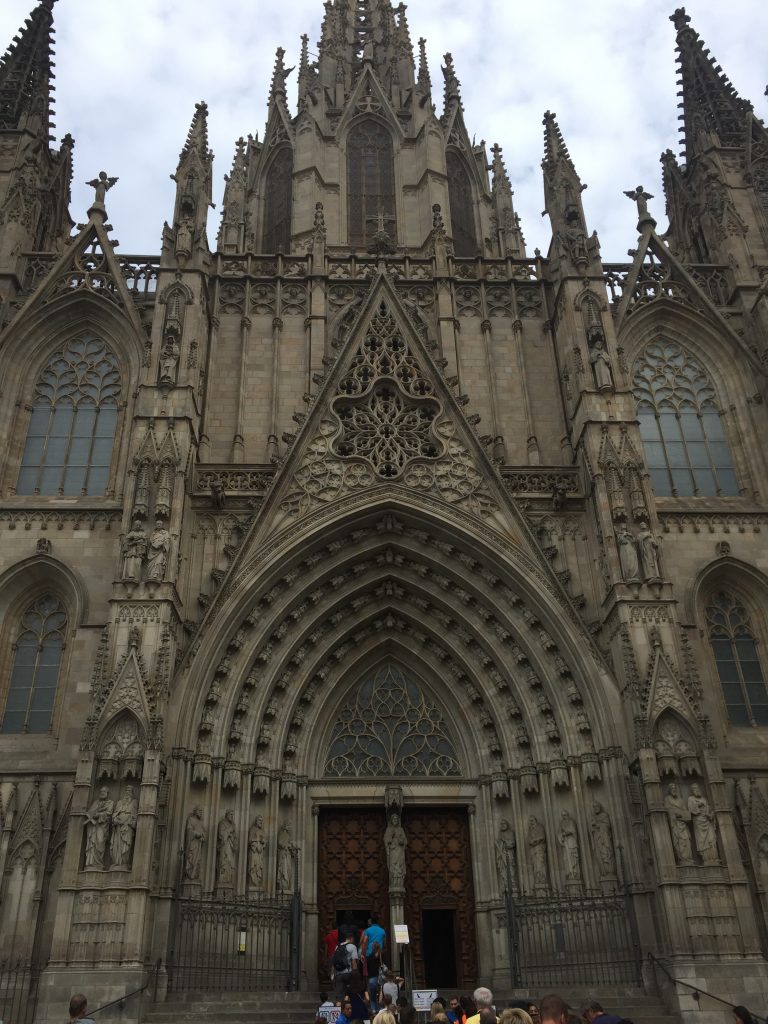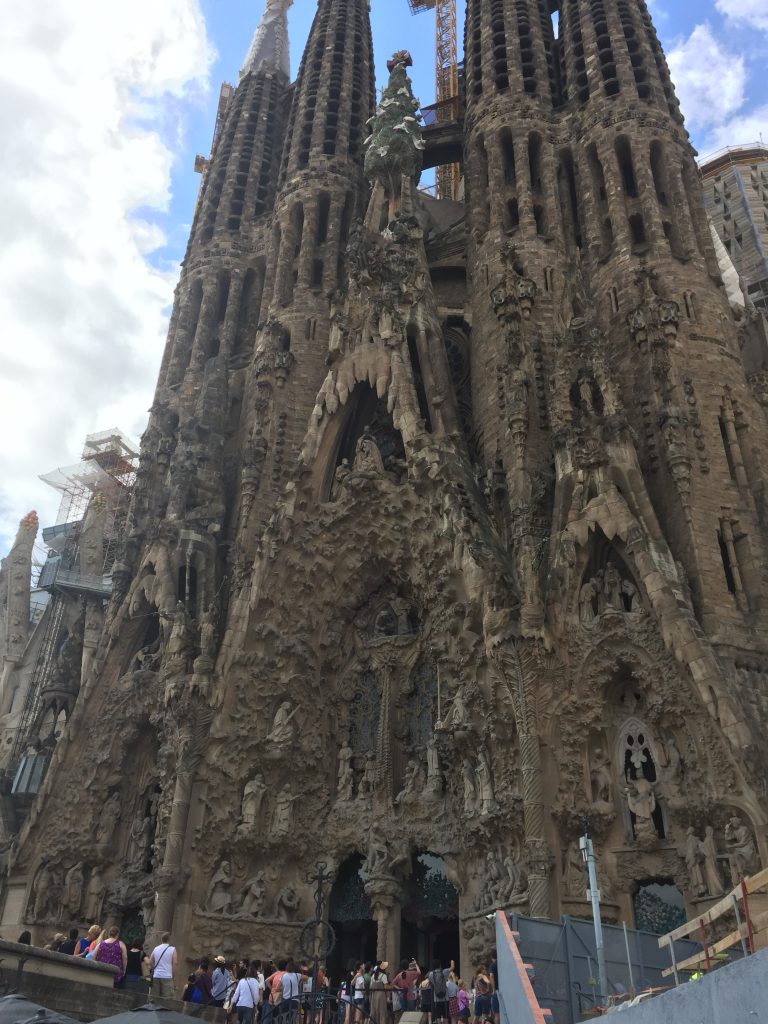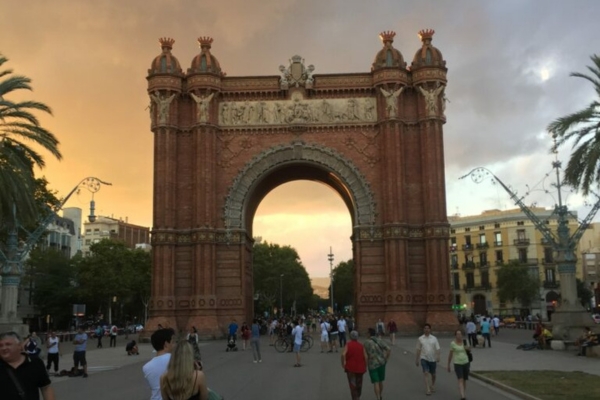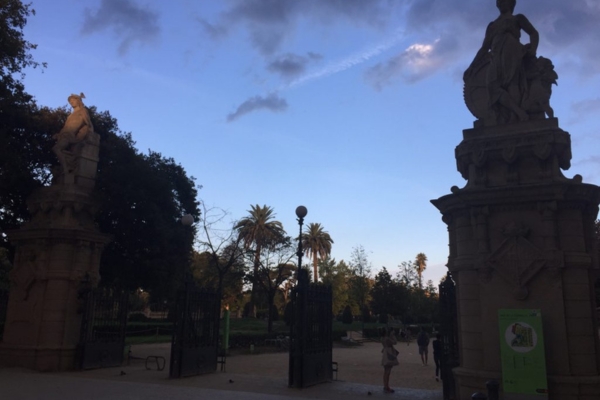 The Arc de Triomf is an arch of Triumph as the name somewhat suggests :). It is a well-known sight in Barcelona and definitely worth seeing. It is a stone's throw away from the park (Parc de la Ciutadella) and is therefore easy to combine.
Parc de la Ciutadella
Parc de la Ciutadella is practically in the middle of the city of Barcelona and bustling with life. It is a beautiful little park where hundreds of people are exercising, relaxing or playing music. Besides relaxing or taking a nice walk, there are also buildings and traces of art and culture.
All in all, Barcelona is a great gluten-free vacation destination. Plenty to see, plenty to do and plenty of gluten-free food!