Table of Contents
Gluten-free eating in the Netherlands
Since I myself am from the Netherlands, it makes sense that I will also represent my country! With a gluten-free vacation you might quickly think of faraway countries with sun, sea and beaches. This is of course not surprising, since we often seek out other countries because of climate or sights. Ho
wever, sometimes we forget how beautiful certain countries can be to spend a vacation. The Netherlands is one of them!
I like to share my experiences about gluten-free food in the Netherlands. Since my diagnosis in 2015, fortunately a lot has changed! By now it has become a lot easier to eat gluten-free somewhere in the Netherlands. However, it is still not obvious. Despite doing well, you have to keep paying attention. Some places have no idea what you are talking about when you use words like "cross-contamination" or "prepare separately," but if you are at the right address you can eat delicious gluten-free food.

So it is very much location dependent. In most of the big cities in the Netherlands you can almost always find somewhere. Even smaller cities/villages can sometimes surprise you, but it is less obvious. It is always good to inform yourself and do some research.
Gluten-free restaurants in the Netherlands
Horeca met glutenvrije opties? Het lijkt steeds beter te worden in Nederland. Hierbij heb je ook onderscheid in restaurants die een glutenvrije menukaart aanbieden, maar ook restaurants die 100% glutenvrij serveren! Afhankelijk van de regio waarin je wil verblijven, heb je soms meer keuze en soms minder.
Er zijn altijd plekken waar je sowieso wel terecht kan. Denk hierbij aan:
Van der Valk restaurants
McDonald's
Bagels & Beans
New York Pizza
Domino's Pizza
Fortunately, you can find a branch of McDonald's or a Van der Valk restaurant almost everywhere. At some McDonald's you can opt for a gluten-free burger. Not all branches offer this. You can then choose, for example, a salad and fries. For salads, croutons are packaged separately. I personally have never had any problems with this! Want to know which restaurants offer gluten-free products? They have a restaurant locator where you can find this by province.
At Van der Valk, in my experience, you can actually always get in. It varies per restaurant what is or is not possible. In any case, you can score a more than fine gluten-free meal! So are you at a campsite or vacation park? You can always find a McDonald's or Van der Valk.
Bagels & Beans very much depends on where in the Netherlands you're enjoying your vacation! You'll find most of the branches in Amsterdam and besides that very thinly spread throughout central and northern Netherlands.
Horeca Alliantie Glutenvrij / Horeca Alliance Gluten-Free
To make our gluten-free lives even easier in the Netherlands, the NCV (Dutch Celiac Association) has established the Horeca Alliantie Glutenvrij. Here you will find gluten-free restaurants and other eateries where you can eat safely and securely. All affiliated catering establishments have the "Lekker glutenvrij" label of the NCV. Here you can recognize the locations so you know that it is good.
My experiences with gluten-free food in the Netherlands
Since my diagnosis, I have eaten gluten-free in many places in the Netherlands. Sometimes it was perfect, sometimes it was less and sometimes it was just nothing at all. Fortunately, in recent years it really does get better and better and my experiences also get better and better. I'll never forget that right after my diagnosis I could eat gluten-free somewhere (unfortunately I don't remember where this was) and I could choose from dry white rice or mashed potatoes. In addition, a boring salad and a dry piece of meat. As someone who can enjoy a night out to the max, I was very cranky that night. Was that going to be my outlook for the rest of my life? Thankfully, no!
In addition, it is always good to pay attention. Unlike destinations such as Italy or Spain, for example, the service in the Dutch catering industry is not always well informed about allergens in general. I even once got the comment "gluten is only in bread, isn't it?" when I asked if a certain dressing was gluten-free…. So you get it, it's always a matter of staying sharp yourself. When in doubt from the service, I always push a little more and ask them to consult with the kitchen. Nine times out of ten they come back and it turns out that anything is possible, but they simply don't know enough about it. Personally, I sometimes find that a pity. It always gives a less certain feeling when eating. Fortunately it always goes well.
There are too many places where you can eat good food. Here I quickly list a short list of places where I've had very good food anyway.
Ugly Duck (Groningen)
Van der Valk (Assen, Groningen, Leeuwarden, Zwolle, Utrecht)
Kok Experience (Harderwijk)
Sushi Yugo (Haren, Groningen)
Mr. Sushi (Assen/Groningen)
Ichiban (sushi Assen)
New York Pizza
Lekker Thais (Assen)
Chang Thai Bistro (Thai food Groningen)
FLFL (Falafel Groningen)
Plein 10 (Assen)
Lyff (Assen)
Happy Garden (Chinese food in Assen)
Wapen van Drenthe (Assen)
Cafetaria de Boemerang (Assen)
Hotel de Jonge (Assen)
Eetcafé d'Ouwe Brandweer (Groningen)
Restaurant & Brasserie Groen (Groningen)
Grand Cafe de Walrus (Leeuwarden)
De Steakerij (Bellingwolde)
I am sure I have forgotten something, but this is a sampling of some places I have been to more than once and had very good food. If you have additions you can let me know in a comment.
Below you can see an atmospheric impression of gluten-free dishes I've had the pleasure of enjoying over the last few years! 😋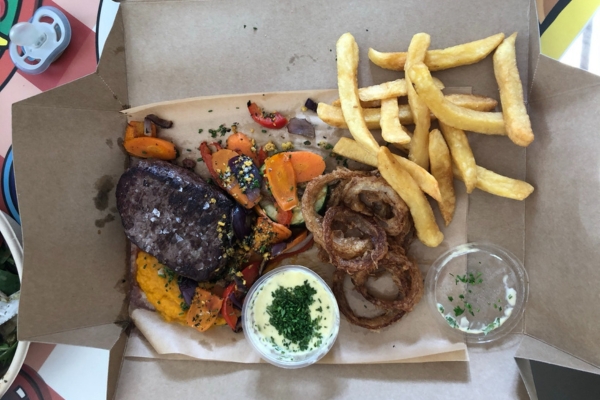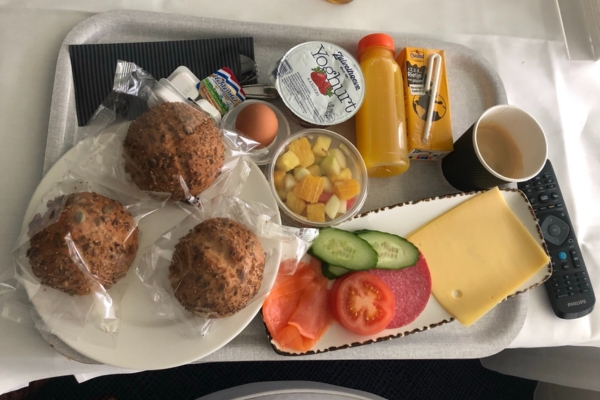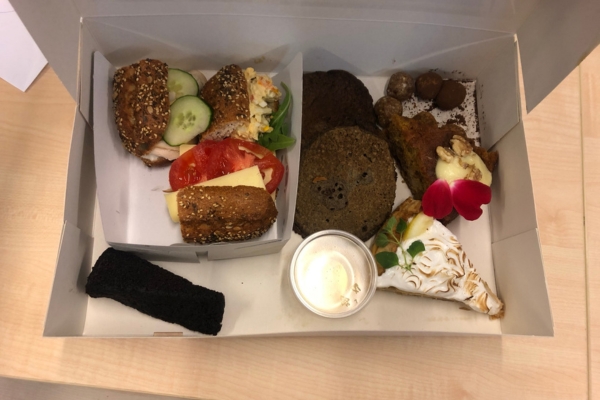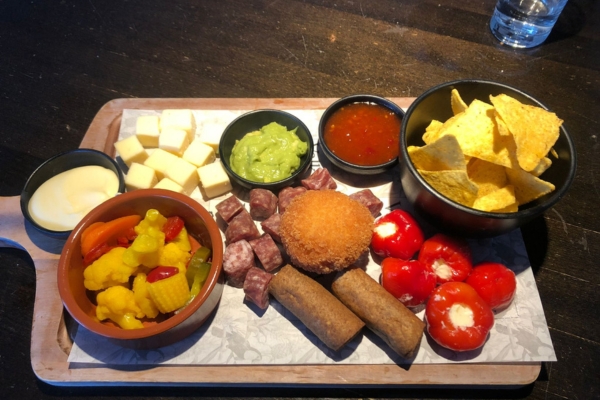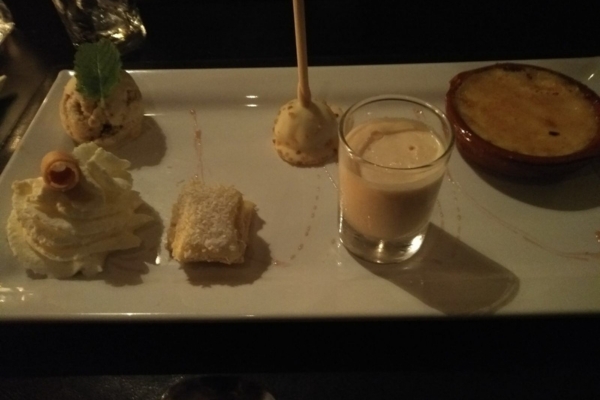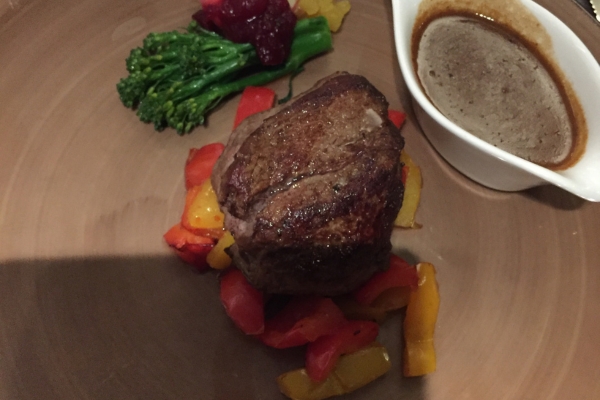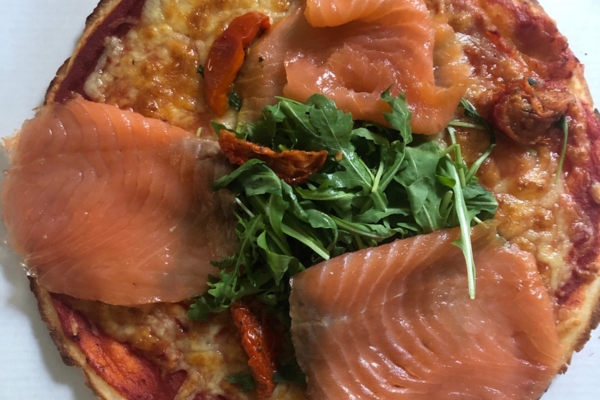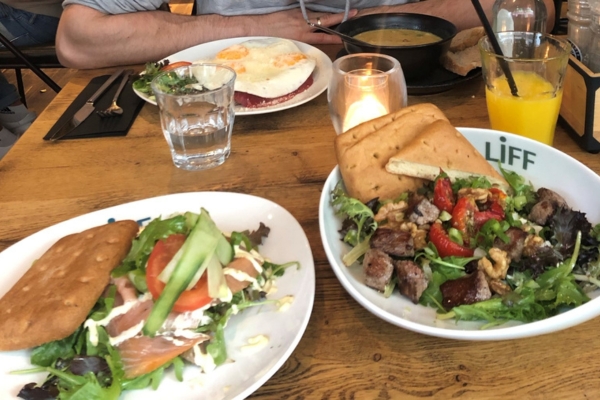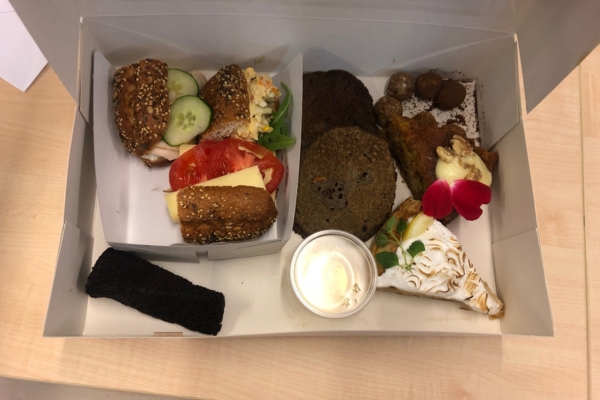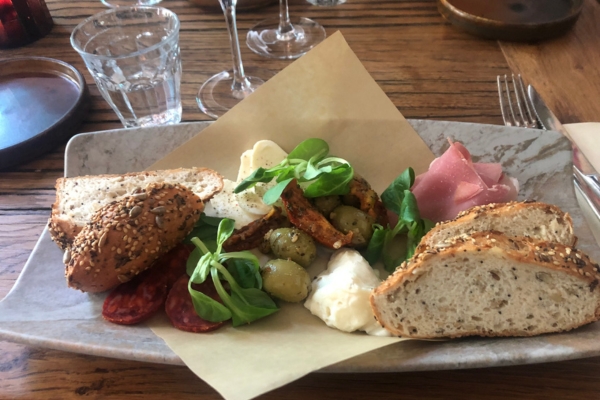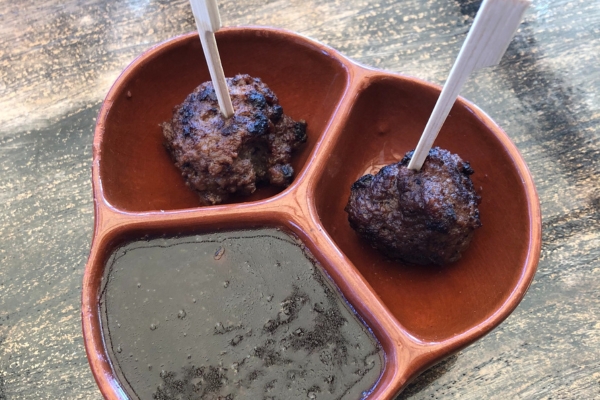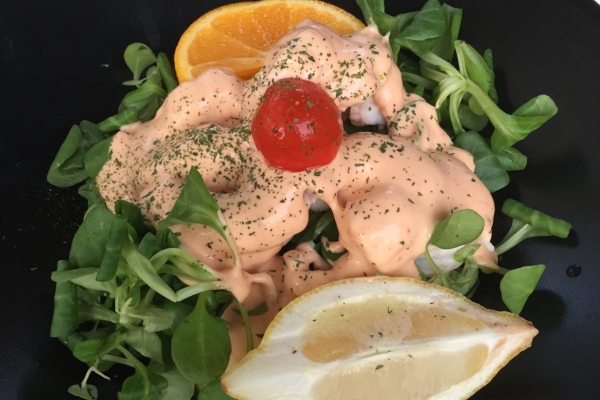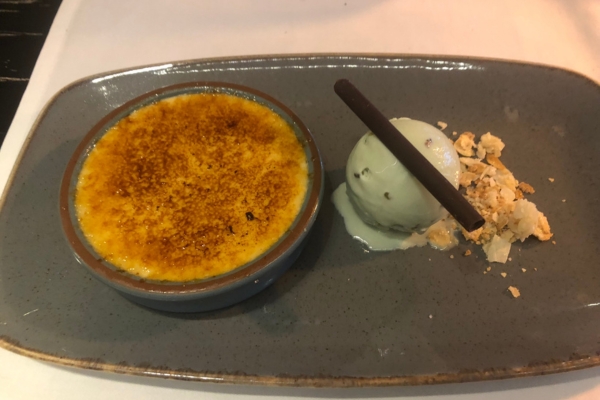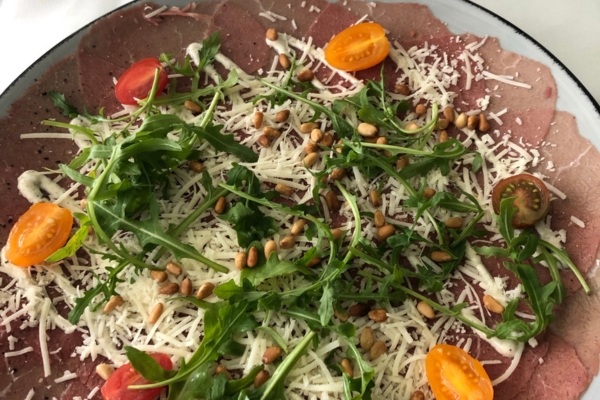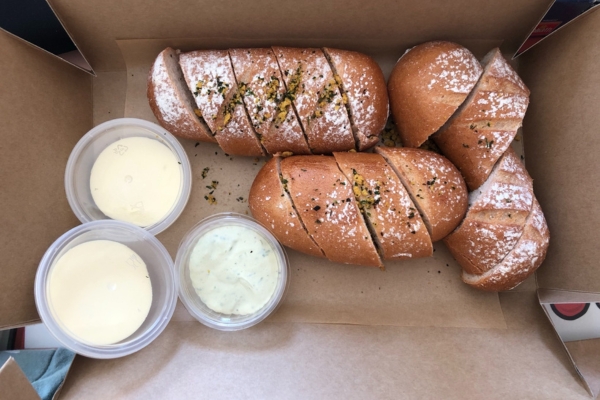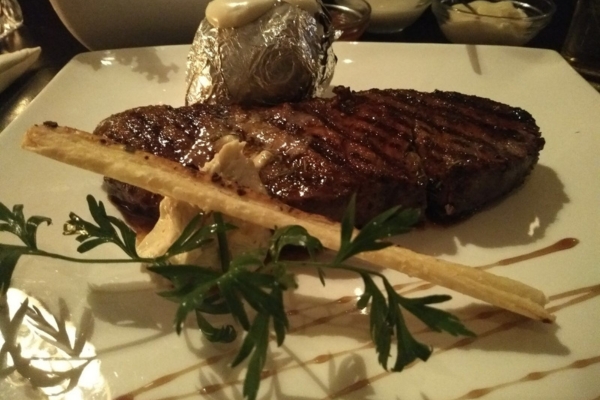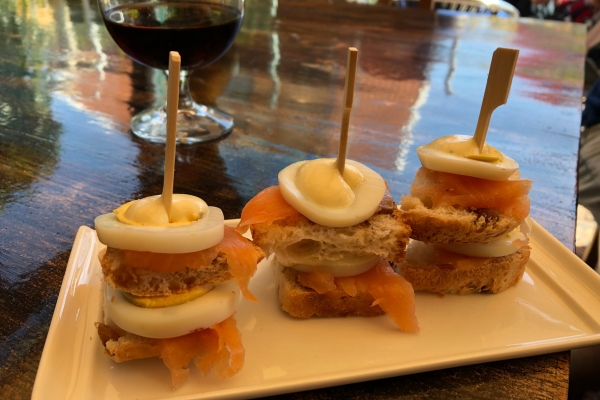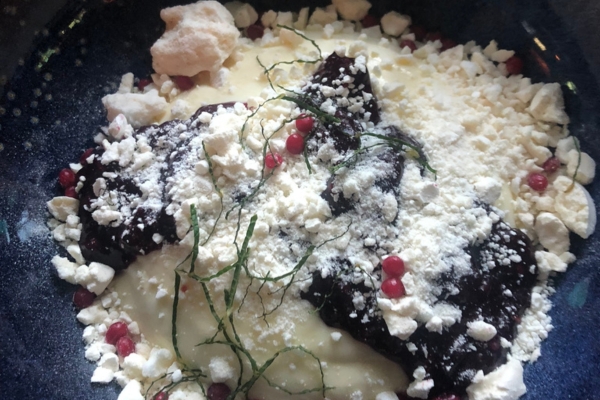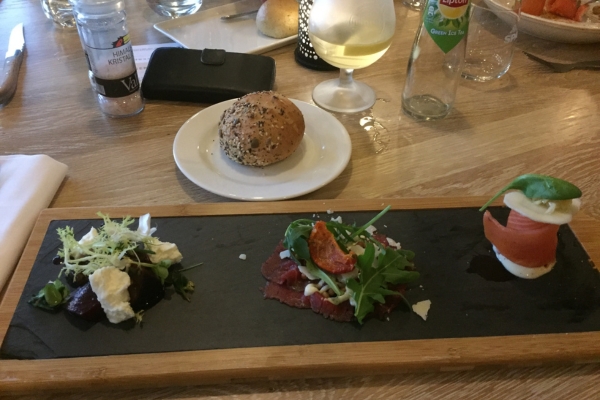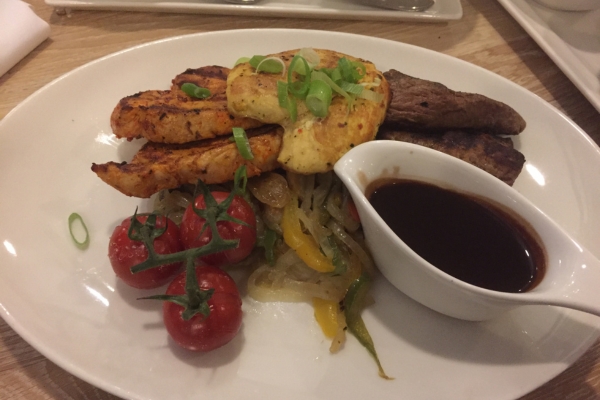 Where else can you eat out gluten-free?
There are several places where you can get a gluten-free lunch or dinner. Fortunately, many "colleagues" of mine have already figured this out for everyone.

On the website of glutenvrij.nl you will find a list of restaurants that are affiliated with the Horeca Alliantie Glutenvrij of the NCV.

On the website of Mirjam, ikbenglutenvrij.nl, you will find a list of places that serve 100% gluten-free. Ideal right? So here you can always go to enjoy carefree.

On the website glutenvrijemarkt.com you will find a list of gluten-free lunchrooms in the Netherlands. If you're looking for a nice lunch!
Gluten-free supermarkets in the Netherlands
In fact, you can run a gluten-free errand at any supermarket. There is always something gluten-free to get thankfully. Sometimes you do have to read ingredients, but unfortunately we never escape that. By the way, I always recommend to keep checking the ingredients. Even of products that were "always" gluten-free. Sometimes something is changed in the production line so that it can suddenly contain gluten. This has unfortunately happened to me a few times.
The well-known and common chains you can just go to are:
Albert Heijn
Lidl
Aldi
Jumbo
Plus
Dirk
In addition to the large chains, you will also find many gluten-free products in the somewhat specialized chains. Examples are:
Ruttmans (Gluten-free store in Assen)
Gebaksjuwelier (Gluten-free bakery in Culemborg)
Ekoplaza
Various drugstores
Holland & Barret
Various health stores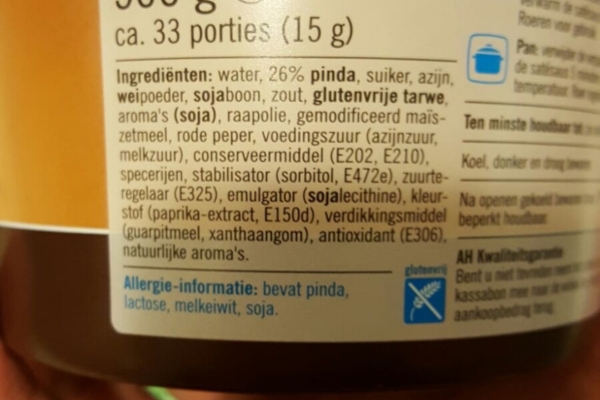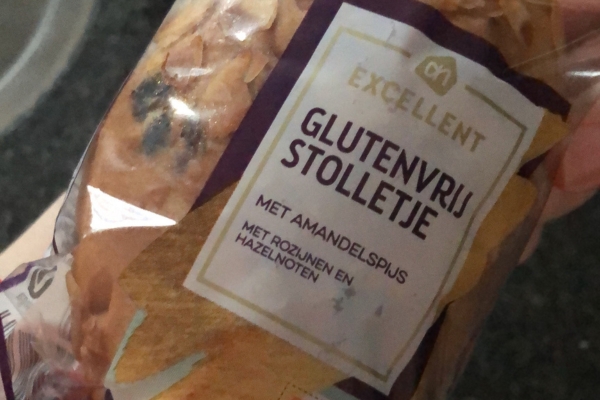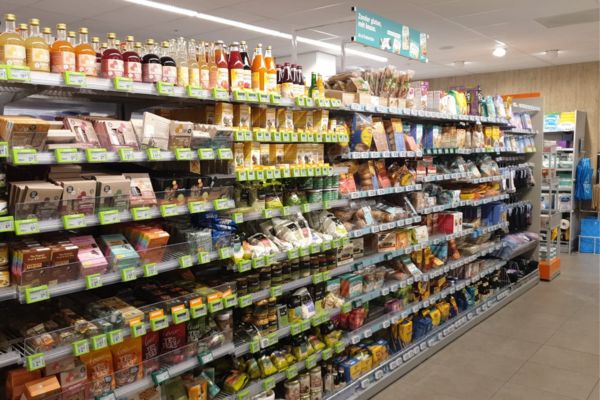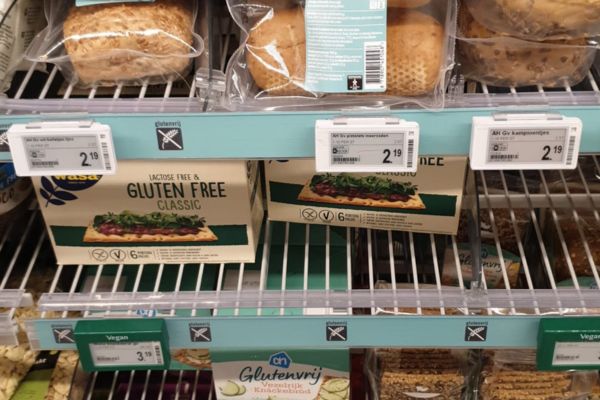 Gluten-free webshops in the Netherlands
It very much depends on the supermarket what the gluten-free selection is. Depending on this, it may also pay to order online from a gluten-free webshop. Also useful in preparation for a road trip, camping vacation or other vacations! Webshops where you can order gluten-free products online are:
Winkelglutenvrij.nl
Glutenvrijewebshop.nl
Glutenvrijemarkt.com
Glutenvrij-lepoole.nl
Thefreefromshop.nl
Ruttmans.nl
What gluten-free brands do you encounter?
In Dutch supermarkets, you usually encounter the same (well-known) brands. Think of Yam, Genius, Bfree, Schär and Peaks. If you order online from a web shop you will come across many more brands, but generally you will not find them in the larger supermarket chains. And that (I'm guessing) is where most of us get all our gluten-free products.
In preparation for a vacation, want to know which gluten-free brands you'll find abroad? Then check out our "gluten-free brands" page.
Gluten-free eating with trips
Delicious gluten-free food is not just for hotel stays or a night out for dinner. A day out to an amusement park or an event. Sometimes it is possible to bring your own, which is something I always do just to be on the safe side, but in the end, I still enjoy it the most when I go on an outing with family or friends and I can just sit down somewhere nice and browse a menu for something tasty 😊
It very much depends on the location, but that goes for everything really. It is important that you find out well in advance (contact us for example) so there are no surprises. I'm happy if I can have a snack. It never has to be mega elaborate, but I can always appreciate it if I can get there.
Anyway, I believe this should be a standard option for children alone. I can still survive an outing without an on-site meal, but for a child a complete experience (including dinner, that is) is obviously perfect. A few places I want to highlight:
Drentse koe
What is Drenthe koe? It is an ENORMOUS play farm in Ruinerwold where you can have a fun day out with the family. Ideal if you are spending a vacation in Drenthe or its surroundings. Besides the good news that there is plenty to do for young and old, fortunately you can eat there also fine gluten-free, The offer is not mega large, but you can at least croquettes, fries, chicken nuggets, poffertjes, cake, bitterballen and frikadellen.
Kok Experience Speelparadijs
Kok Experience from Harderwijk (officially certified gluten-free restaurant) also has a huge play paradise. Really great for young children. Here I have been several times with my son and a friend and her children. The kids enjoy themselves here time after time. So in addition, you can also eat gluten-free here 100% well.
Wildlands Dierenpark Emmen
Again, I was able to eat very well gluten-free. You can eat at several restaurants here. Namely: Rimbula Restaurant, Momma´s Restaurant, Zembla Food & Drinks, Travellers' Taste and Animazia Restaurant.
Conclusion and tips
So the Netherlands is fine as a gluten-free vacation destination. Finding something to eat here is basically no problem. If you prepare well in advance it should be no problem at all. Are you to be found in the larger cities? Then I would almost dare to say that preparation is not even a must. Of course, always pay attention, because the service does not always know everything.
Do you have any tips for gluten-free food in the Netherlands? Let's hear it in a comment! 👇