Before you read any further about gluten-free eating in Spain, let me start by assuring you finding gluten-free products in Spain is an easy task. Want to know more about gluten-free eating Spain? Read on!
Eating gluten-free in Spain
Gluten-free food in Spain? It's possible in the land of tapas and paella! Very well, in fact. In my experience so far, after Italy, Spain is the best country when it comes to familiar and tasty gluten-free food. Italy remains number one for me, but we're going to talk about Spain now!
As I indicated, it is familiar and tasty to eat gluten-free in Spain. During a vacation in Málaga, I was even told by a waitress in a restaurant that in Spain it is legally required that the service and kitchen are well aware of allergies. For me that was wonderful, because I was used to the fact that the service knew little or nothing about gluten intolerance and what it entails. It is also nice to "just" order without always worrying whether it will be okay. This speeds up the ordering process. I can ask directly what the options are and also get a direct answer.
How to say gluten free in Spanish?
Sin gluten or sense gluten. It's important to know what gluten in Spanish is or gluten-free in Spanish. It is helpful to know how to indicate in Spanish that you are eating gluten free. In Spain they say "sin gluten" or "sense gluten".
From my personal experience, I've found that that is often more than enough for the service. Even though the menu shows the gluten-free symbols, I always recommend that you tell the waiters that you are eating "sin gluten" or "sense gluten"! In addition, it's helpful to have a translation with you in Spanish of your dietary needs to overcome any language barriers. You will find something similar on almost every menu in Spain:

Thus, it is immediately clear which dishes do or do not contain gluten. Also for other dietary needs, it is almost always clearly stated on a menu. Can't find these symbols on a menu? Then don't worry. Indicate it to the service and you're almost always good. Especially in the tourist areas, this will certainly not be a problem, but you can also eat very well gluten-free in the smaller cities in Spain!
Gluten-free eating in Spain: Restaurants
In Spain, you can go almost anywhere with a gluten intolerance/coceliac disease (enfermedad celiaca in Spanish). The larger cities in particular (where they often speak better English) are very good places to go. Restaurants, tapas bars or small eateries can be found everywhere in Spain. Food is important in the Spanish culture and therefore it will never be difficult to find a restaurant.
As mentioned earlier, in the larger cities you will have no trouble finding a place to eat. Almost all restaurants have their menu outside so you can make your decision and ask the waiters questions. In the smaller towns or villages, you sometimes just have to walk into a place and ask what the options are. You'll be surprised what good restaurants you can find that way! Want to make the search easier? Take a look at some of the best gluten-free apps! A lot of good places to eat are easier to find that way.
Gluten-Free eating in Spain: examples
Take a look at some of the great gluten free Spanish food: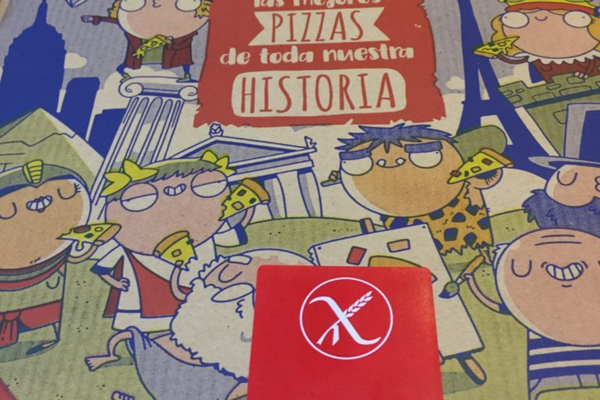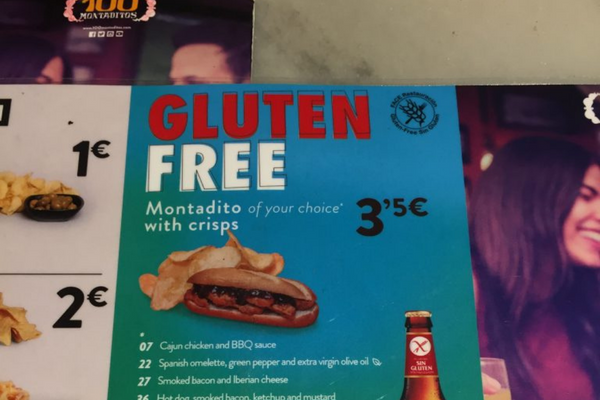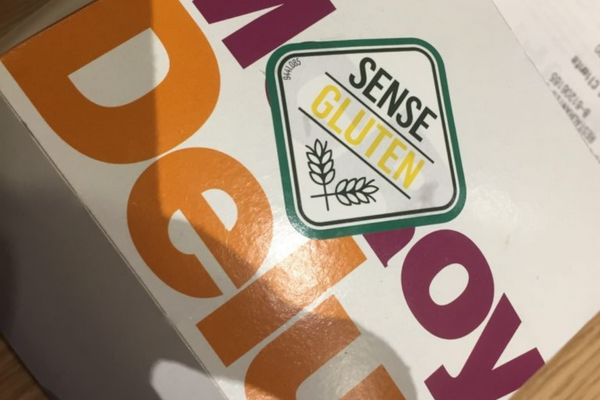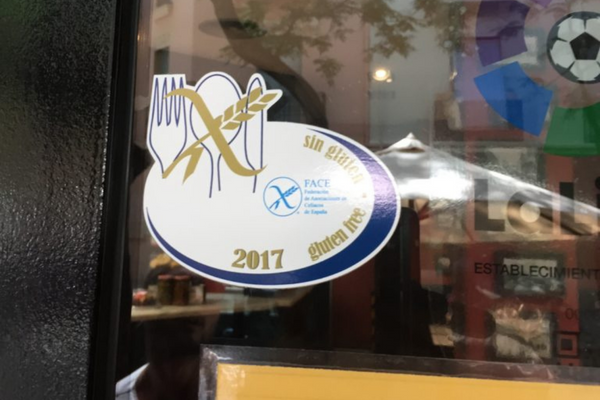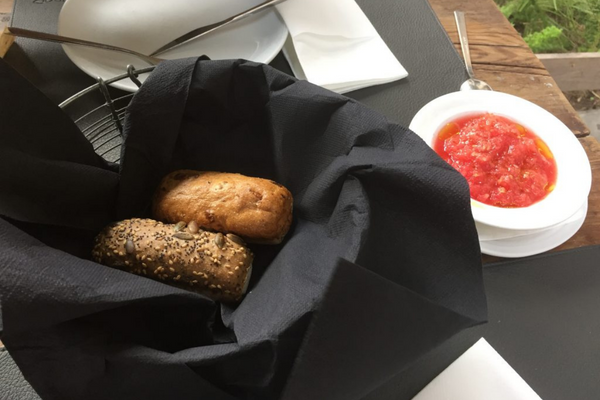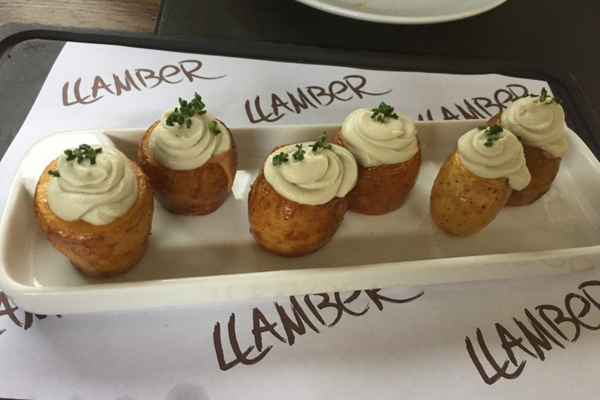 Spanish cities where I had delicious gluten-free meals
Spanish cities, towns or regions where I personally have been able to eat very well and deliciously gluten-free are:
Málaga
Barcelona
Zaragoza
Valencia
L'Ametlla de mar
Tarragona

But take note, you can eat well and gluten-free basically anywhere in Spain. They are so well informed about the gluten-free diet here that it's not a problem at all. I'm mentioning these cities explicitly now, because if you're visiting one day, then you know that you can go there and score a delicious Spanish gluten-free meal!
Barcelona
In Barcelona, compared to most Spanish cities and towns, they spoke excellent English, which made communicating just a little bit easier. In the other cities it varies very much. Sometimes not a word of English is spoken and sometimes just enough to have a normal conversation. This does not have to be a barrier!
L'Amettla de Mar
In L'Ametlla de Mar, for example, I ate at "Bella Cala" restaurant (highly recommended! Delicious food with a beautiful view of the sea). The lady who was working there literally did not speak a word of English. When I said "celiac disease" in my best Spanish she knew enough. I was able to sit down and was immediately given a menu. She pointed out all the dishes I could order. The bottom line was that almost every dish could be prepared gluten free. Moral of the story? Don't be put off by a lack of English and just dare to ask if you can get anywhere.
A lesson in "gluten-free" Spanish
If you're visiting a restaurant in Spain, it can be useful to know a few standard Spanish words or phrases with which you make it clear that you have to eat gluten-free
| English | Spanish |
| --- | --- |
| Gluten-Free | Sin Gluten or Sense Gluten |
| I have celiac disease | Yo so celiaco |
| Gluten-free products | Productos sin gluten |
| Wheat | Trigo |
| Wheat allergy | ALergia al trigo |

A quick and easy bite to eat?
In addition to the countless restaurants and eateries, there are also other options. Don't have enough time to sit down in a restaurant or want to grab a quick bite to eat on a city break? In the McDonald's you can always go. And the good news about the Spanish McDonald's? The range of gluten-free burgers on offer in Spain is much wider than in the Netherlands! In the Netherlands I can't resist ordering a gluten-free quarter-pounder. Luckily, I had more options at the McDonald's in Barcelona.
Furthermore, it's always possible to eat at Telepizza, a Spanish pizza chain (somewhat similar to a Domino's or New York Pizza). Here it is possible to order about 4 types of gluten-free pizzas. Telepizza is also recognized by the Celiac Association in Spain. That's why you'll see a logo on the front of every Telepizza establishment. The gluten-free pizzas are also served separately in a sealed box. This ensures that the pizza has not come into contact with gluten. No risk of cross-contamination! Here are a few pictures to get a feel for my story.
Gluten-free food in Spain: supermarkets
First of all, it is very easy to find gluten-free food in almost all supermarkets. In some cases, it's just a bit more than in others. In the Lidl supermarket, for example, I found many more gluten-free products than I was used to in the Netherlands. I even saw that the price tags had a logo showing that the food was gluten-free. Here you could immediately see whether something was "sense gluten", or gluten-free.
Below you can see a few pictures that I made during my vacation in Spain in the Lidl. So if you're camping or have rented an apartment/holiday home, Lidl is the place to go! This also applies to other products where no "sense gluten" or "sin gluten" is listed. Read the ingredients carefully and you will come a long way.
My favorite supermarket in Spain is the Mercadona. Here it says on (almost) every package whether it is gluten free or not. This is not always the case at other supermarkets in Spain. It seems that the owner of the Mercadona started with gluten-free products after a family member was diagnosed with celiac disease. Because it proved difficult to find gluten-free products at the time, the Mercadona introduced a gluten-free line. So do you have a vacation home, apartment or are you camping gluten-free in Spain? If so, you should check whether there is a Lidl or Mercadona nearby. Then you won't have to worry about gluten-free eating in Spain anymore. Finding something like gluten-free bread in Spain won't be a great challenge.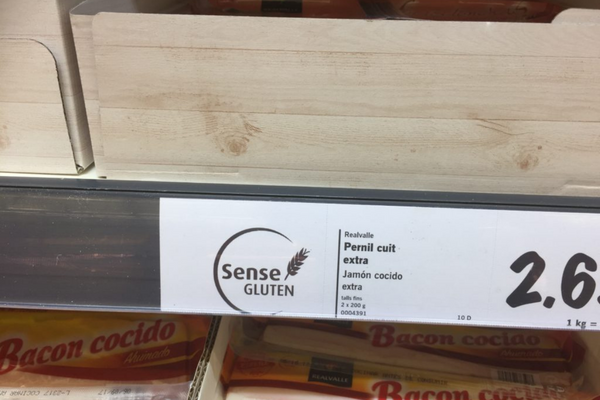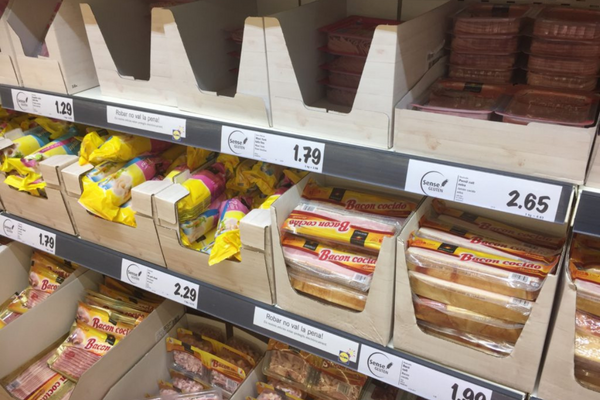 Is there anything missing in your opinion from Spain? Please let me know and I'll add it to the list! Please feel free to contact me.
Are you planning to visit Spain? Take a look at some of the best gluten-free hotels in Spain!