Discovering gluten-free hotspots in Tuscany:
Gluten-free eating in Tuscany. A challenge or a surprise?
If you are familiar with our website then by now you know that I am a big fan of Italy! So far I haven't found a place where they are better at preparing gluten-free food. No dry rolls or boring boiled potatoes, but really carefree enjoyment of Italian cuisine. I described my general experiences about Italy in my blog "gluten-free food in Italy".
gluten-free eating in tuscany? Yes or no?
Unfortunately, I didn't get to visit all the corners of Tuscany, but that means I can only discover more next time! ☺
The places I did manage to visit there are:
Pisa
Livorno
Cecina
Vada
Montescudaio
Florence was also on the plan, but the high temperatures there according to the forecast (41/42 degrees) combined with my pregnancy AND toddler was not wise. So Florence is still on our wish list.
Gluten-free eating in Pisa
Pisa needs no introduction. Perhaps you should immediately think of dozens of people slanting their hands and legs to take the standard tourist photo there. That's what it really looked like. And then not dozens of people, but hundreds of people. Despite the enormous heat, it was really nice to see in real life. Standing in front of it you realize how much bigger the tower really is and how crooked it is.
Given the heat and fatigue of both my husband and I and our little son, we soon decided to go back to the campsite. Cool off in the pool or turn on the air conditioning at the mobile home port. However, my husband had seen beforehand that there was a gluten-free bakery. According to Google maps, that was only a 15-minute walk.
However, due to the heat and fatigue, it seemed to take hours. Also because we kept having to stop to make sure we were walking correctly. The only thing that kept me going was the idea of air conditioning inside with a cold drink. With much pain and effort, we finally arrived at the gluten-free bakery (Mai Grano Delizie Artigianali Gluten Free Pisa).
Disappointment 1: no air conditioning. So really cooling down was not an option.
Ok you would think, because the gluten-free offerings make up for it. Well, then came disappointment 2. The offerings were really mediocre. Maybe we were too early or at the wrong time, but there wasn't very much. What there was consisted mostly of sweets. After all that walking, I was also in the mood for something savory. We ended up having a cold drink and a small snack.
It was fine, but I wouldn't recommend taking much trouble to get here. Should you be in the area and it is small effort, it is fine to have visited briefly. Just don't expect too much from it!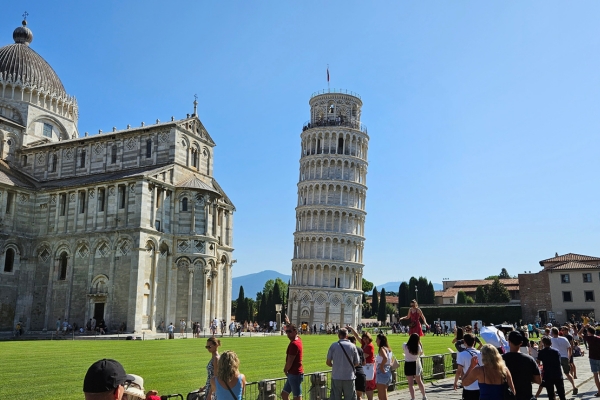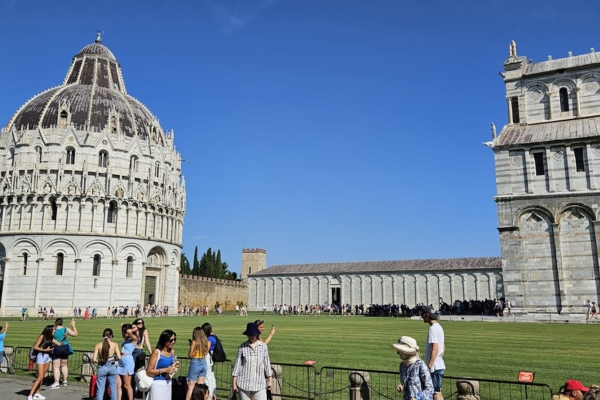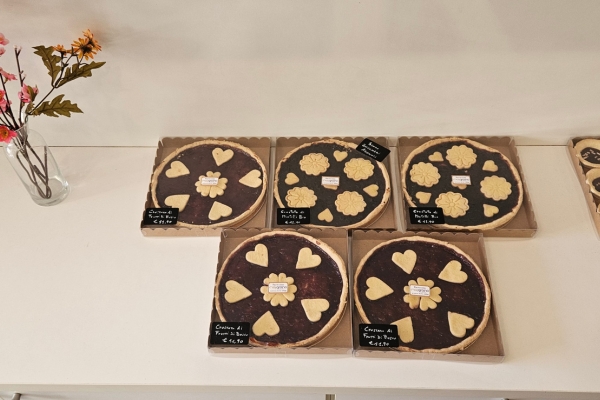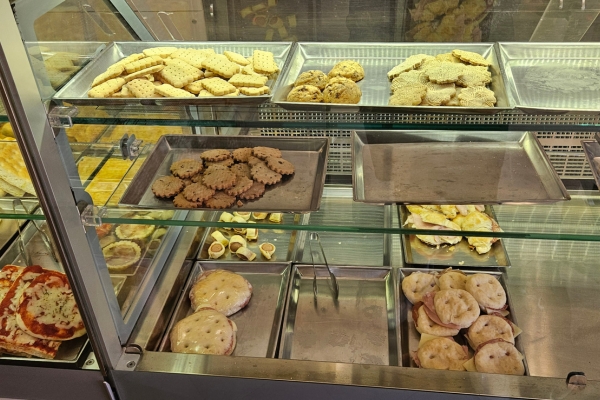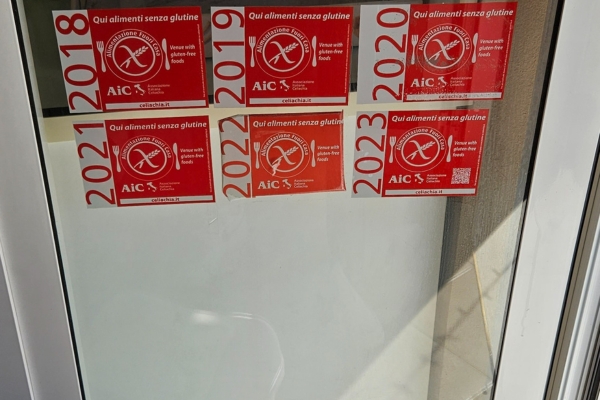 Gluten-free eating in Livorno
Livorno is a very nice and cozy port city on the coast in Tuscany. It is very beautiful, very cozy and you really feel like you are walking in a port city there. We went there to visit "acquario di Livorno". An acquarium where you could see various fish, turtles and other creatures. Of course you get hungry after a trip like that, so we went in search of something gluten-free!
"Gluten": a 100% gluten-free bakery
We had seen after some preliminary work that there was a gluten-free bakery in Livorno. The bakery is literally called "gluten." The pictures looked very attractive and promising. Unfortunately, it was right in the middle of downtown and finding a decent parking spot in Livorno is drama. So in the car with air conditioning on, I first looked for parking spots where you can also park the car properly. Most parking spots there are just very narrow streets crammed with dozens of cars….
Finally we had difficulty finding a decent parking spot only to walk a few kilometers in the full sun (39 degrees) only to find out that the store is closed. 😅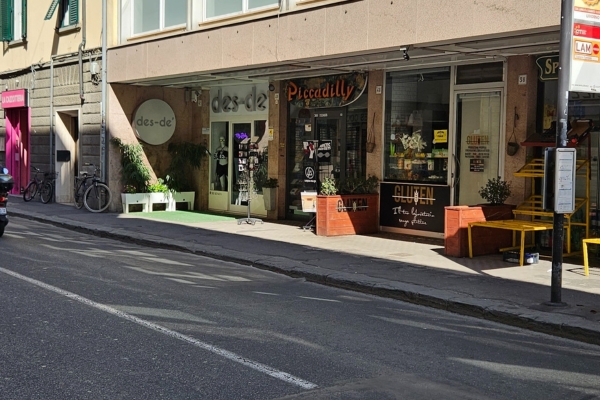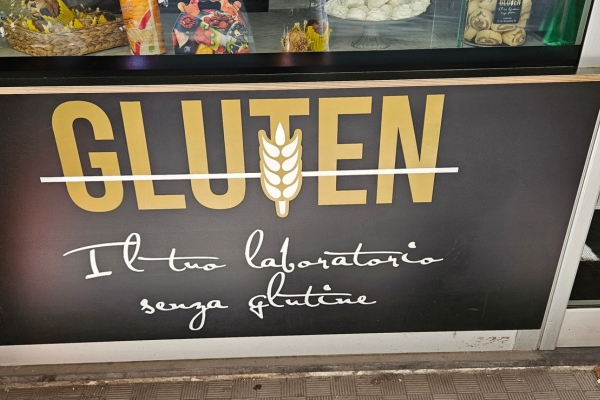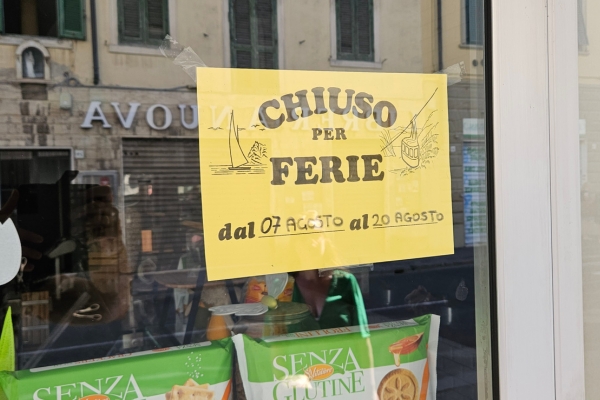 I was bummed as hell! Because of my pregnancy at that time, I was already not holding up very well and I was also burning away in the sun. Of course, I had been looking forward immensely to browsing there. Also to eat something tasty. So the disappointment was double.
I was done with it immediately. Back to the car and away I thought.
My (stubborn) husband didn't want to give up and went on Google Maps to look for other bakeries or stores nearby with gluten-free offerings. 😁
He found Manalu! A 100% gluten-free bakery. Another 15-minute walk through the heat though, but we were there anyway…. so let's get on with it.
Manalu: 100% gluten-free bakery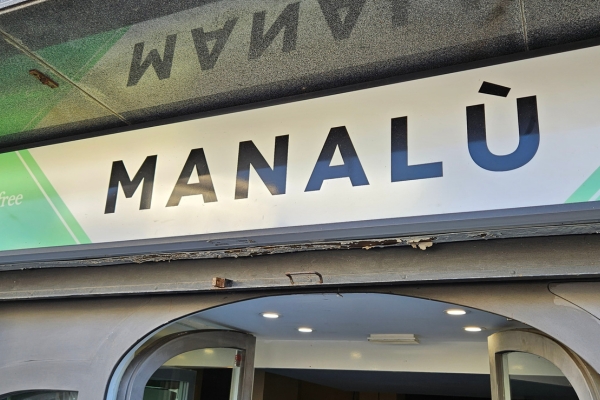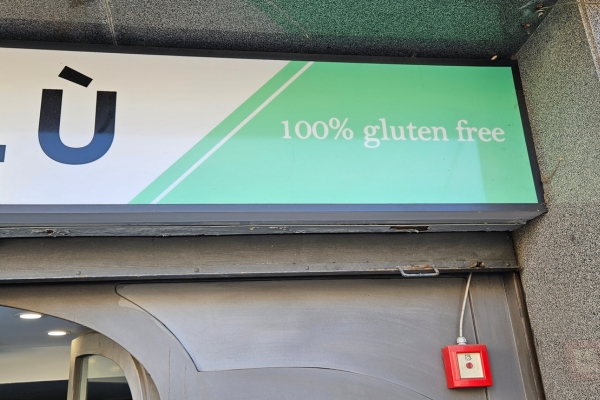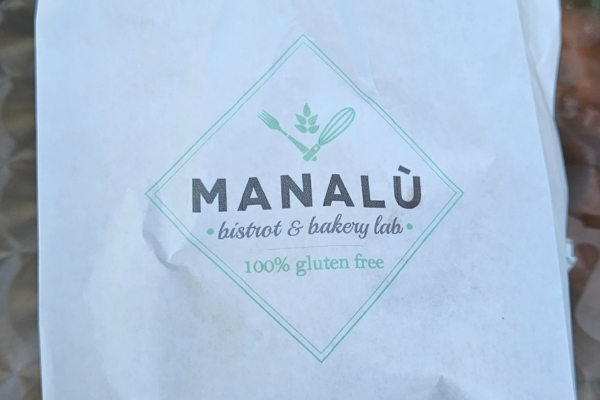 Once we arrived we were fortunately able to score some food. It was already half an hour before closing time, unfortunately. That did mean that many (savory) products were sold out. I like sweet food and that certainly has its place. Savory food is my preference, though. Of course, I didn't let that stop me. They also speak very good English there so that's nice. I immediately picked out all kinds of things to take with me, but also some things to eat on the spot.
You can sit there very nicely, both inside and outside they have a very nice place. They are on a quiet road so you don't get much of the hustle and bustle of Livorno. We had some drinks and food and then left. Of course with a large supply of food for the following days 😂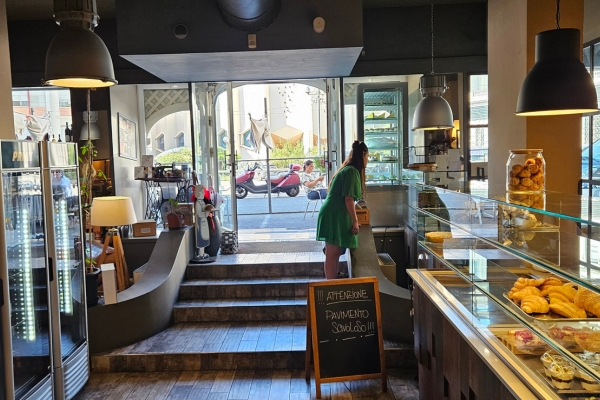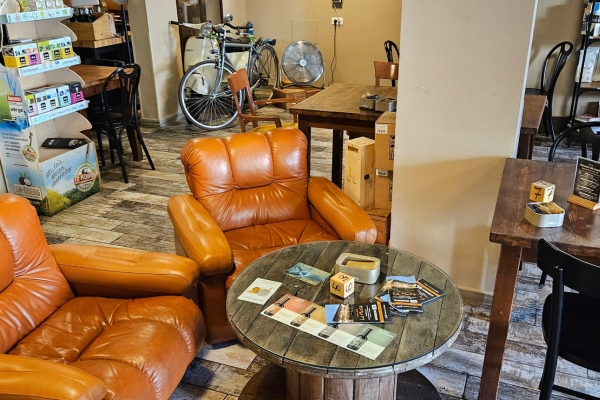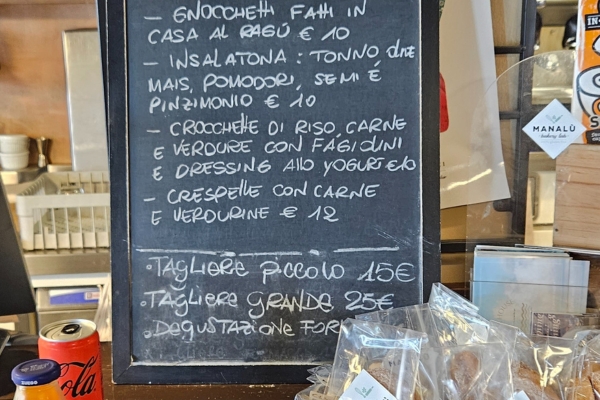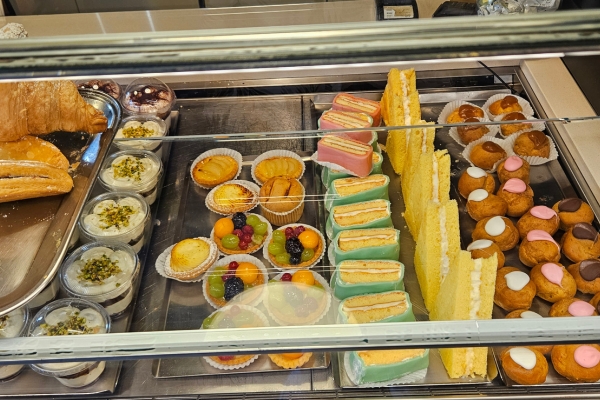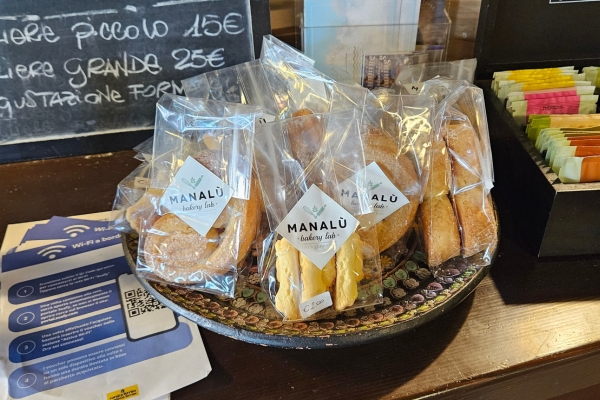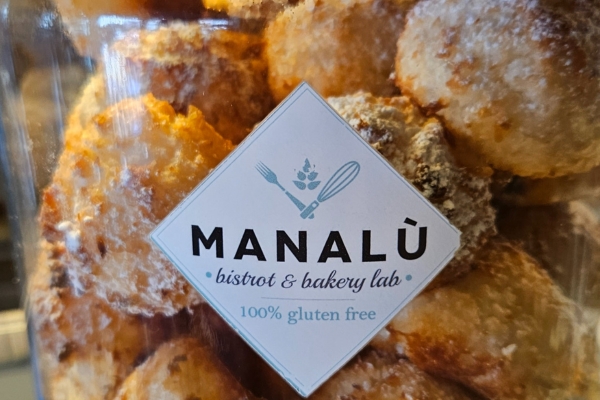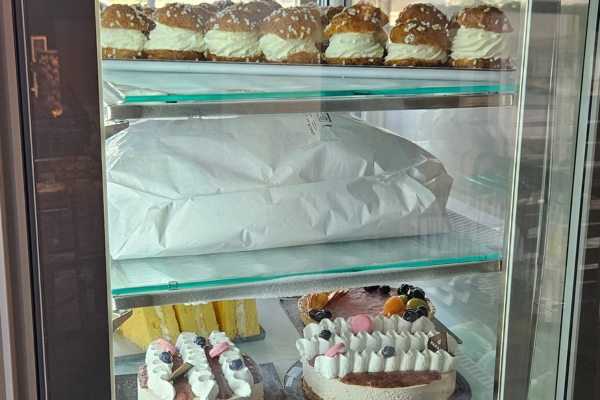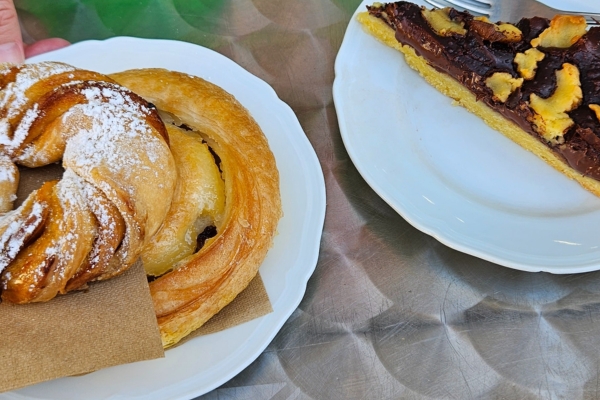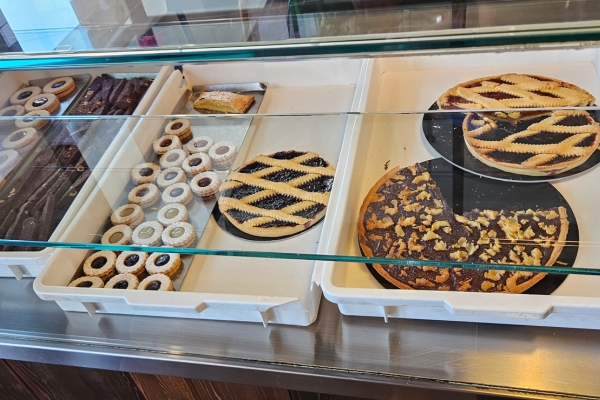 My tip. When you are somewhere always open Google Maps and search for words like "gluten" or "gluten free." You never know what you'll find! ☺
Gluten-free eating in Vada
The first day we went shopping, we sought out our familiar Conad. Out of nowhere, my husband got a business card pressed into his hand. I saw him talking to the person and my husband looked my way with a big smile. 😅
"He owns a pizzeria and is approved by the AIC!" (That's the Italian celiac association)
So what had happened here? In hindsight, it was very nice that we were addressed, because we had perhaps the most delicious gluten-free pizza there ever. No exaggeration. This was truly divine gluten-free dough.
Glutenvrije pizzeria L'Angolo del Gusto
The great thing was that when we got there, the man from the business card was in the kitchen. He saw us and was obviously very happy that we had come. He was wearing a shirt with the words "the art of the dough." In our eyes, he more than lived up to those words.
In the words of my husband, "I am beginning to doubt to the maximum whether this is really gluten-free". And that while in NL he finds almost everything tastes like cardboard…. 🙈
How this came about? We were browsing a gluten-free section in a supermarket in Cecina. The owner of the pizzeria in question saw us walking and noticed that we were taking pictures of the gluten-free products. 😂 (most normal thing in the world, of course).
He saw his opportunity and immediately handed out his business card. We ended up going there twice and really enjoyed it to the max.
All pizzas were available gluten-free. As an appetizer we got gluten-free sandwiches that were also really delicious 😍.
As icing on the cake a gluten free cheesecake. All completely gluten free.
So, should you be in the Tuscany region, near Vada. This is where you MUST go!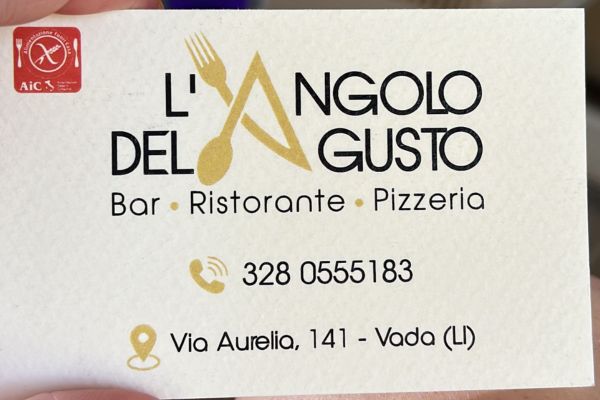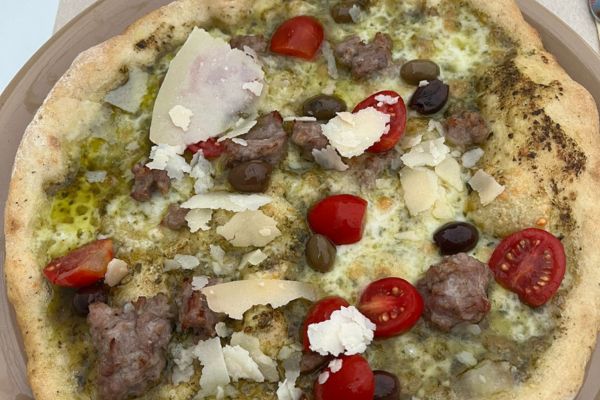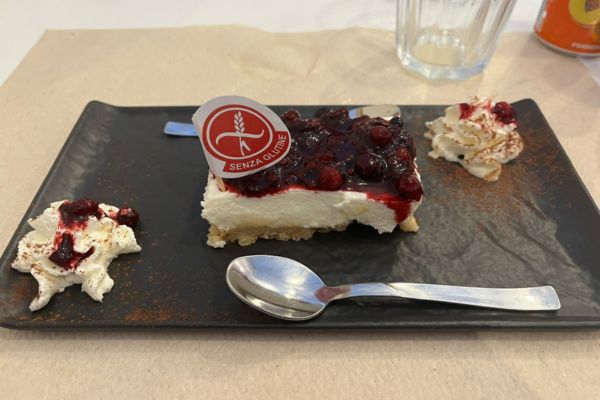 Gluten-free eating in Cecina
Cecina is a seaside town in the region of Tuscany where you come mainly to visit the beach, the promenade and have a nice bite to eat. It was good gluten-free dining there as well. We actually visited two places here and a third where we were unfortunately disappointed.
Again, we had done some preliminary research at the campground about places to eat gluten-free. We quickly came across some pizzerias, but also wanted to try something different. I was especially looking for a good gluten-free pasta. The last time I had eaten a good gluten-free pasta was in Rome and Pompeii.
Ristorante Trattoria Pizzeria Il Cedrino
After a few searches online, we came across "Ristorante Trattoria Pizzeria Il Cedrino" and "Pizzicotto Gourmet." At Cedrino, there were many gluten-free pastas according to the menu. In addition, there was also a complete gluten-free menu available according to the website. That's always good news! They offered many pizzas, side dishes, entrees and main courses 100% gluten-free. We got in the car with full courage and hunger to drive to Cedrino. We didn't think of making reservations, because in all the dozens of times we have eaten somewhere in Italy, reservations were completely unnecessary. You probably feel it coming….
We arrived and it looked very cozy. Door full of AIC stickers with their logo. Unfortunately, we were told that they had no more space. We were advised to make a reservation for next time. Unfortunately, that was the last night before we left for Holland again.
Pizzicotto Gourmet
Gluten-free burgers, fries and pizza. That was our backup plan if Cedrino turned out to be nothing. Luckily, we had also seen online here that you could order some meat dishes, potatoes, fries and gluten-free burgers in addition to pizzas. It looks very cool inside. They use an industrial look combined with dark wood elements. Fits the concept perfectly. Fortunately, I was able to succeed here and had a delicious meal.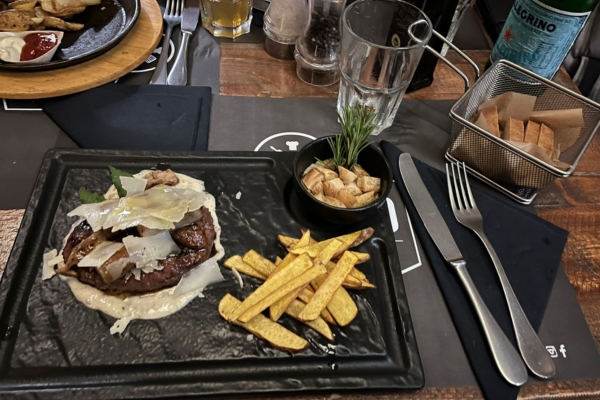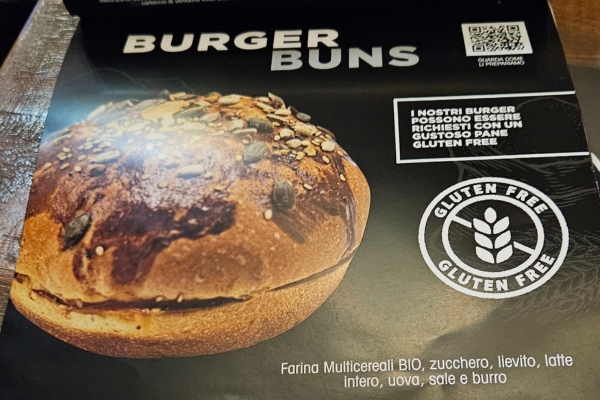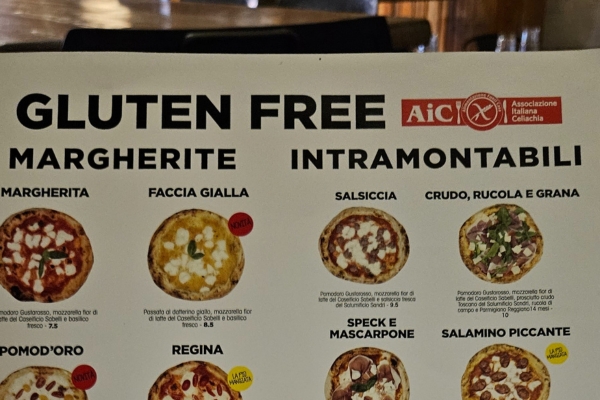 Gluten-free supermarket Il Porto del Senza Glutine
Fortunately, in Italy you are never far from a completely gluten-free supermarket. Bizarre idea actually that in the Netherlands I really have to search, but in Italy you come across one everywhere. Also in Cecina I was lucky again. Here I came across the supermarket "Il Porto del Senza Glutine".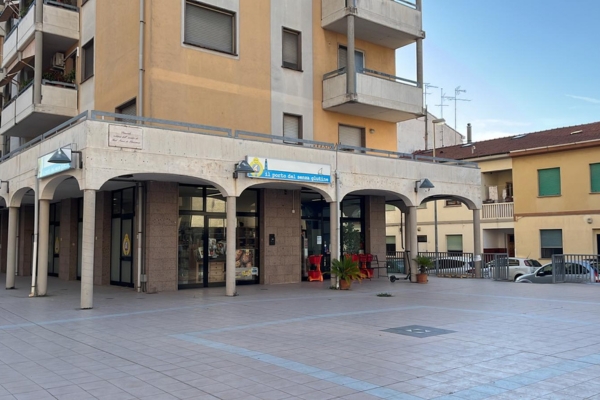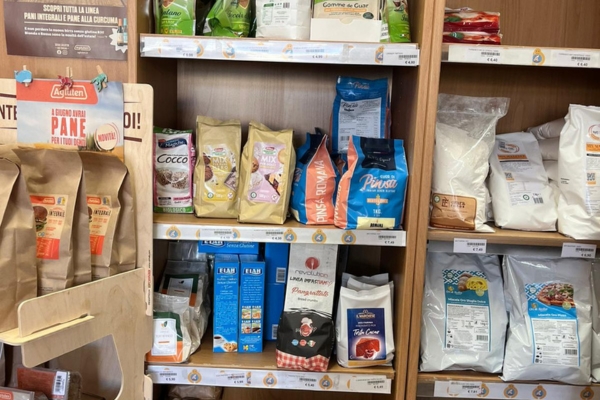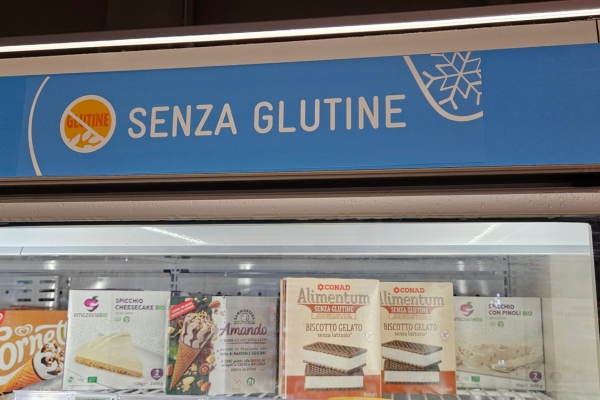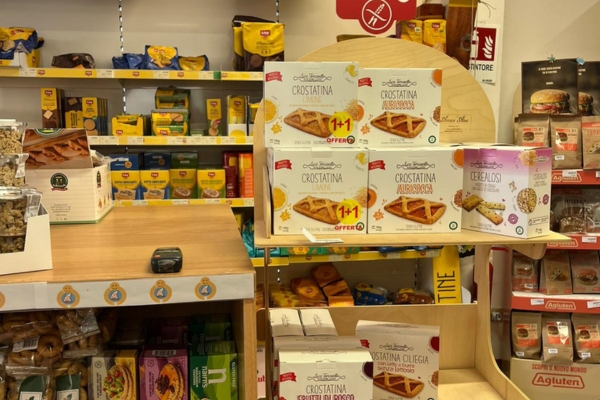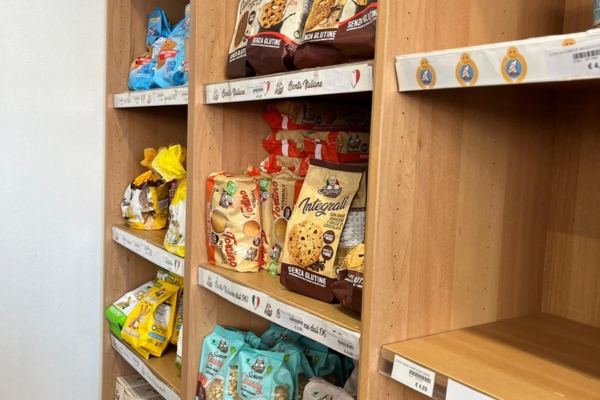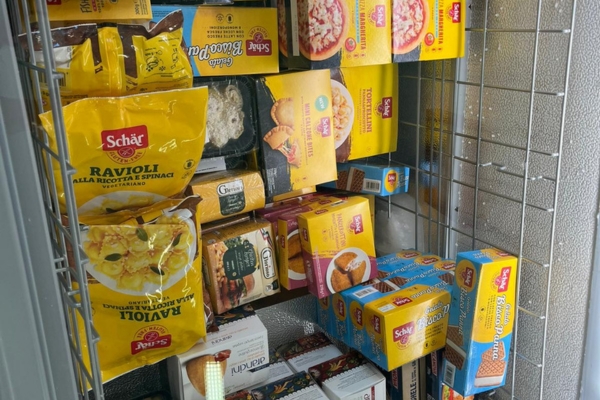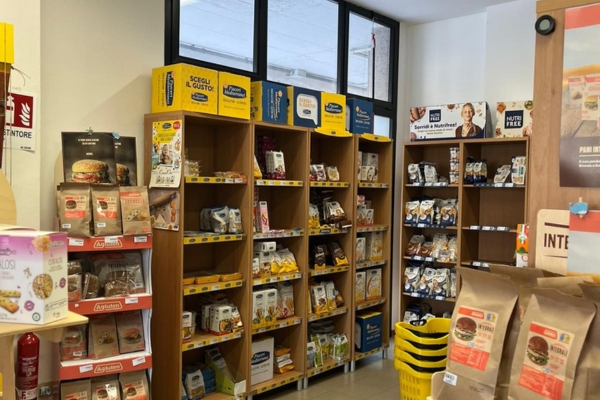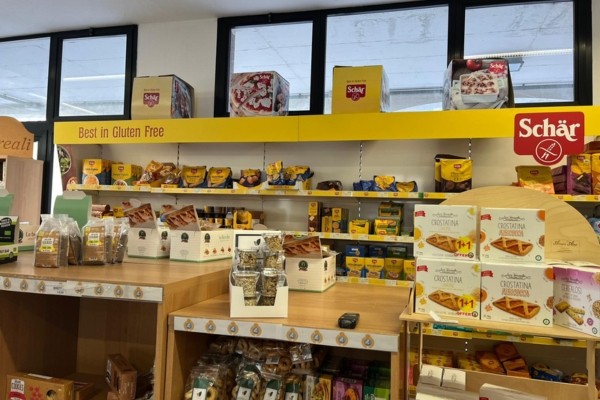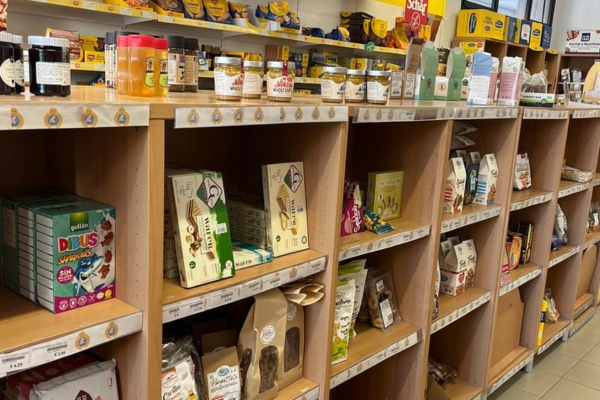 Gluten-free eating in Montescudaio
In Montescudaio we stayed at the campsite "HU Montescudaio Village". Unfortunately, it had been a while since we had found a campsite where you can eat good gluten-free food even at the campsite. The supermarkets of most campsites always have something to offer, but restaurants is somehow difficult. Yes… even in Italy!
This time we were lucky. We had been told in advance that they could arrange gluten-free meals at the restaurant. They have no options in the restaurant itself to prepare gluten-free. They solve this by having a certified restaurant nearby make the meals. They have this ready in the freezer and can reheat it without cross contamination. You could get lasagna, pasta, risotto, chili and meatballs here. Unfortunately, gluten-free dessert was not an option.
Was it great? No.
Was it tasty? It was fine!
Most of all, it was easy and wonderful to eat at the campsite.